---
What if you could finally get off the Auto mode?
What if there was a good and affordable step-by-step photography course to take online? Well, you're in luck. There is one.
It's Digital Camera Mastery by Mark Hemmings.
I personally bought this course and, in this review, I want to explain why I think it's one of the best options for beginners. An overview:
who is Digital Camera Mastery for

the structure of the course

why DCM can help you become a better photographer

the list of Mark Hemmings' bestselling courses

lots more
If you a beginner and interested in learning all about photography, then this post is for you. Let's get started.
---
Digital Camera Mastery Course (Summary)
---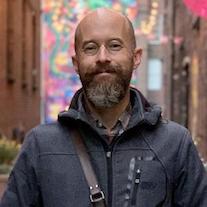 Course Name: Digital Camera Mastery
Instructor: Mark Hemmings
Best For: Beginners/enthusiasts
Price: $99
Money-Back Guarantee: 30 days
Recommended: Yes!
This course was created by Mark Hemmings (with the Photography Pro team) to help beginners and enthusiasts on their photo journey.
A lot of topics are covered in a fairly short amount of time, using the step-by-step approach.
(And while not perfect, DCM is certainly one of the best ones out there.)
Not too many people are great at teaching, but Mark really nails it. I think you'll be happy having him as your instructor, without getting too overwhelmed by new terminology and lengthy videos.
The list of his digital bestsellers:
You'll get all the help you need, from camera tips to learning how to edit your photographs. You'll also get advice on what editing programs to use as a beginner and which equipment works best for which genres.
Now…
Is Digital Camera Mastery worth it?
Absolutely! I've personally bought and went through the course, and in my opinion, it's PACKED with value and totally worth your money.
==> Especially at the current 80% OFF discount.
---
Digital Camera Mastery (My Video Review)
---
This year I started a photography-related channel on YouTube and created a video based review as well. Check it out below:
==> Click here to subscribe for more videos!
---
What Makes Digital Camera Mastery Online Course Special?
---
OK.
In this section, I'd like to go in greater detail about what it is about, who is it for and why it would be a good online course for you.
What is Digital Camera Mastery about?
Digital Camera Mastery is an in-depth online course for budding photographers to really get into the world of photography.
The beauty of it is that the videos are sweet short and they are very easy to consume.
(Especially with Mark's calm and straightforward teaching style.)
Though if you are a total newbie, you might want to re-watch the lessons again to let it sink in.
Mark assumes you have zero knowledge in photography and starts the 'classes' talking about the most basic things like how to hold your camera the right way.
Then he continues his way to more advanced topics such as exposure bracketing, depth of field and hyperfocal distance.
While he doesn't provide DSLR reviews, he does have a section on photography gear and accessories, and how different types of digital camera sensors affect the image quality.
Without a doubt, DCM is very beginner oriented.
However, I feel it'll totally work for enthusiast photographers who need a refresher on certain topics and brush up their skills.
I definitely wouldn't recommend it to advanced/professional photographers, simply because it's not the intended target audience.
If it's the latter…
For an intermediate/advanced level, I suggest you check out Joel Grimes' courses.
Why would it be a good one for you?
Provided that you're NOT an advanced photographer, why do I think this course is a good choice?
There are several reasons which include the following:
there's a step by step structure

Mark is a very experienced photography and instructor

helpful community who's there for you

easy to consume lessons and assignments/tasks

learning is at your pace with a lifetime access
Just to name a few.
(Hopefully you'll see the benefits more as you keep reading along.)
---
Photography Pro Digital Camera Mastery: The Structure
---
So…
What is the structure of the course?
Inside the Photography Pro's course, you'll find 7 main modules as well as additional bonus lessons that you get with a discount offer.
Play the screen video below to see what exactly to expect:
Let's break down those.
Module 1: The Essentials of Your Digital Camera
First module is super beginner oriented.
Like I mentioned before, Mark assumes you have zero knowledge and he starts with the very basics of cameras and photography.
You won't see DSLR cameras reviews but you will understand its exterior and learn how to properly hold your camera.
You'll be introduced to the 3 core parameters and techniques that affect your photos, when to use your flash and how to stay inspired as a photographer.
This section will be very easy to consume and understand.
Module 2: Composing With Your Camera
When it comes to photography, you need to know the basic composition rules to create awesome shots.
And that's what this module is about.
Mark offers unique perspective on this topic, shares why you need to shoot from different angles and how to effectively use colour and geometrical shapes to produce a powerful image.
You'll likely find this module interesting.
Module 3: Focusing Techniques
One of the things many beginners and enthusiasts struggle with on their photo journey is the focusing.
And that's an extremely important area of photography!
Anyway…
In the third module, Mark touches on deeper topics like the types of autofocus, hyperfocal distance, how to master the manual focus, and how to achieve bokeh and high depth of field.
I feel total newbies would have to watch this section a few times to really let it sink in.
Even those with some experience will find something new to learn here!
Module 4: Camera Exposure Controls
Another important topic that no photography course misses talking about is exposure.
In this module, Mark will cover aperture, shutter and ISO (the so-called exposure triangle) and how to use manual mode for full control.
You'll learn how aperture works, how to use shutter speed especially when taking motion shots, and how to use ISO to get good exposure in low-light situations.
Module 5: Lighting And Picture Control
Let's face it, lighting is everything in photography.
This is actually one of Digital Camera Mastery course selling points. The thing is that Hemmings has a unique perspective on lighting because of his extensive study of advertising photography in Japan.
Because of that, you'll see how Mark approaches photography within the context of advertising.
This module has 9 lessons and it's PACKED with value. Investing in the course for this info alone is totally worth it.
Module 6: Photography Genres
In this section, you'll learn about 8 different shooting styles photographers love.
Whether it's wildlife, landscapes, sports, travel or portrait photography you're interested in, Mark will talk about it.
Each lesson is about 10 mins, so it'll give you a good idea of each genre.
Module 7: Photography Gear And Accessories
Again, Mark doesn't do reviews of digital cameras but he does talk a bit about gear and accessories.
For example:
Smartphone vs. DSLR, how to choose the right lens, the type of sensors there are and what are other photography accessories you should consider buying.
It gets better…
Besides the main 7 modules, you will also get additional lessons on Lightroom editing, building a storytelling skill with photos, abstract photography and how to organize your photo collections.
How great is that?
---
Is Digital Camera Mastery Worth It?
---
Now you may wonder…
Is Digital Camera Mastery course worth it?
I had an impromptu decision to create a video to answer people's most burning questions, including this one. Check it out below!
==> Click here to subscribe for more videos!
---
How DCM Helps You Become a Better Photographer
---
First things first:
I think it's important to take online classes because you get knowledge from the best photography experts in the industry as well as be in the loop about the latest trends (if you're more advanced).
Also, DIY learning can be a little messy, less structured.
Yes you can piece together all the puzzles of the things you discover online but some of us like to be spoon-fed (myself included). 
Truth is…
Starting your journey with a good photography course and teacher increases your chances of making it in the photo world, FASTER.
With Digital Camera Mastery you'll get to learn all the things you need to know as a beginner photographer and because it's a structured course you'll save your time in the process (vs searching for info for free).
I also encourage you to pair this course with Mark's other bestseller, Lightroom Editing Mastery.
LEM is for you if you're looking for the best photo editing classes (using Lightroom CC) and enjoy having Mark Hemmings as your instructor.
Speaking of…
---
Mark Hemmings Photography Courses
---
In this section, I'd like to talk a bit about Mark Hemmings and all his photography courses that I have access to. 
Hemmings is a professional photographer with YEARS of experience in advertising, travel, food and architecture areas of photography.
He's also a professional instructor with his personal workshops being hosting worldwide.
As you can see, not only does he has experience in practical photography but also has experience in teaching about photography and it's probably the reason why it's so easy to understand his content.
No doubt:
Mark has a very calm and straightforward style of teaching, and offers down-to-earth explanations even of the most complex topics.
It's something that many students love about him.
His bestselling courses online include Digital Camera Mastery, Lightroom Editing Mastery, and Photo Shortcuts.
Let's discuss those a bit.
Course 1: Digital Camera Mastery
This is the one being reviewed here in this post.
It's a great choice for absolute beginners or slightly advanced enthusiasts, who has a bit of theoretical and practical knowledge in photography.
And I totally think it's worth every penny you invest in it.
If you want a slightly more advanced option, you might want to consider Photo Shortcuts.
Course 2: Photo Shortcuts
Like I said earlier, I think if you're a slightly more advanced beginner, Photo Shortcuts might be the choice for you.
As the name suggests, the purpose of this course is to "shortcut" your learning curve in photography.
Based on my experience, it's not as intense for beginners as Digital Camera Mastery, but it still offers a lot of value for your buck.
Of course it depends on your skill level, but as a newbie I'd suggest you get the DCM first, then PS, and then continue with Mark's editing course.
Course 3: Lightroom Editing Mastery
If you feel that you'd like to learn not only photography but also how to post-process your photos using Lightroom CC, then you should consider getting Lightroom Editing Mastery course.
As it is with all Mark's video classes, he offers very easy explanations on Lightroom CC and post-processing topics.
 (The videos in this course are about 10 mins on average.)
Either way, if you want to hack your photo editing workflow with this software, you should definitely check out LEM.
Product Photography Mastery Course with Kelly Lawson
Mark also collaborated with Kelly Lawson to create a brand new awesome course on product photography. I have access to this course as well, so expect a review on it in the near future.
So, if product photography is your thing, then you know which course to turn to!
---
Are There Good Online Photography Classes for Free?
---
There certainly are.
1. YouTube
One of the places to look for is YouTube.
Keep in mind though that usually you get lesson on this or that tool or method, and you'd have to put the puzzle together on your own.
2. CreativeLive
While CreativeLive has a paid membership pass, you can gain free access to all the classes it streams live. Not necessarily will be photography related but you can keep an eye on it. 
Check out this comparison post of CreativeLive vs KelbyOne.
3. Your local photography place (like Henry's)
You might be surprised but some of your local photography places have free events happening that you can attend.
For example, the Henry's store that I have in my location, used to host workshops every month (pre 'rona madness).
When things settle down with the virus that shall not be named, I encourage you to attend those events and connect with the local photo enthusiasts!
4. DSLR cameras photography courses
Of course I'm including this.
When the rona madness happened and people were forced to self-isolate, Nikon generously decided to allow everyone stream their classes for free. Take advantage of those!
(Some classes seem to be general, so you can try checking those out even if you use a different camera brand.)
A lot of beginner and advanced photographers use Skillshare learning to learn new skills. Following this link, you'll get 2 FREE months of unlimited classes (whether photography or anything else).
This course is always free. It's a nice little online course if you're a parent and would like to get some small but powerful tips on how to take better photos of your kids.
5. Free smartphone photography course
If you're into mobile photography, you should check out Smartphone Photography Training.
This $67 is now a FREE video series that you can take advantage of. (I might write a separate review on it in the future.)
Anyway…
I will likely create an in-depth video on good photography classes that you can take for free, so I encourage you to SUBSCRIBE to my channel here!
---
Thoughts on Digital Camera Mastery?
---
Now…
I'd like to hear from YOU:
Have you ever taken a 'DIY photography class'?

Have you ever taken online courses by Photography Pro?

Any additional points you'd like me to address in this Digital Camera Mastery review?