---
How can you learn basic photography, FAST? Free or paid online photography tutorials are definitely the answer.
(And you don't have to spend thousands, there are plenty of cheap photography courses that you can invest in.)
But what are the good ones?
Well, check out the Digital Photography School courses.
Today you'll learn:
what is Digital Photography School

the list of DPS' bestselling courses

who are they for

lots more
Let's get started, shall we?
---
Digital Photography School Review (Summary)
---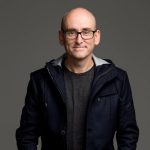 Name: Digital Photography School (DPS)
Founder: Darren Rowse 
Best For: Beginner & intermediate level
Price: $37 – $99 (depends on the course)
Recommended: Yes
Look…
Digital Photography School is one of the most popular and longest running blogs on the Internet about all things photography, read over by over 5 million people/month.
To many it's the ultimate resource for ideas, tips and practical photography tutorials for every photographer, whatever the skill level and genre.
DPS was founded in 2006 by Darren Rowse and it survived in this industry for that long because they deliver QUALITY content.
Their free content is good, and the premium one is even better.
Is Digital Photography School worth it?
I've personally bought some of the DPS courses myself, and while I think they are worth it, I think that SLR Lounge Premium would be a much better value for your buck.
==> See my #1 recommended training platform for photographers.
---
Digital Photography School Courses (Overview)
---
Here's the deal:
DPS is known for offering specialized online courses. 
Looking for photography classes for beginners? You got it. Need more advanced lessons? Sure thing.
They aim to cater to different photography skill levels whether you have zero knowledge about the craft or you want a new learning experience.
Also, DPS makes sure that you learn from highly experienced photographers that will make each lesson valuable and interesting. 
Now…
Just by reading the title, you will get an idea about what it tackles but here are the 7 courses available to help you enhance your photo skills:
Photo Nuts and Bolts (Beginner Level)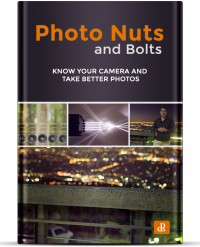 The foundation for learning digital photography is mastering the fundamentals of it. 
You must know even the simplest details so that you can understand more complex ideas about it.
If you have no idea what to do with your camera, you should consider looking into DPS' most introductory course, Photo Nuts and Bolts.
Neil Creek, the instructor, covers all the fundamentals that you need to know.
(Such the exposure triangle, metering, lenses, focus, etc.)
So…
If you want to get off the Auto mode at last, then Neil might might help you.
==> Click here to join it today. <==
Photo Nuts and Shots (Beginner Level)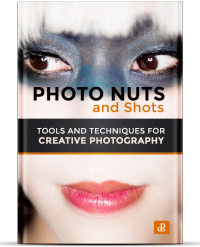 This course is also taught by Neil Creek and this is where you'll be building on the existing knowledge of your digital camera.
While the first tutorial was more about the fundamentals, this one is more about the right tools, techniques and thought processes for creative photography.
If you're not confident and don't think you're the artistic type, you're in for a surprise.
Neil is a great instructor and will help you tap into your creativity and create truly expressive photos.
Bottom line:
With both his courses, Neil will take you to the fundamental basics, further enhance your knowledge about cameras, and share his creative photography tips.
==> Click here to join it today. <==
Landscape and Nature Photography (Intermediate)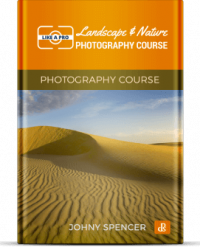 If you're into landscapes, this is one of the best cheap courses I know of.
(I myself am a fan of landscape photography and I've enrolled in it. Here's a full review of the course.)
Let's face it:
This genre is pretty challenging but Johny Spencer, a professional landscape photographer, will contribute to your photography journey in a big way.
You will learn the best tips and tricks on how to get the shot every time you're outdoors and how to edit those photos like a pro, too.
==> Click here to join it today. <==
Night Photography (Intermediate Level)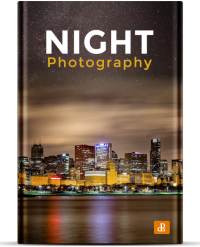 It's another DPS course I myself invested in and I think it's a brilliant one, with a brilliant instructor.
In my opinion, taking good shots at night time perfectly is a talent. And if that's what you want to specialize in, you should learn from the best.
Jim Hamel is your instructor and you'll be be amazed by his ability to bring life to all the photos that he captures.
Through the right angle and use of proper techniques, you can make an ordinary place stunning and dramatic at night. 
What to expect?
With a total of 22 videos that Jim prepared, you get his secret on how to play tricks on his camera to get high-quality images. 
You'll also receive 3 bonuses on how to photograph the night sky, the Milky Way and fireworks.
==> Click here to join it today. <==
Lightroom Mastery courses (Intermediate)
It's 2 separate courses, taught by Mike Newton, a professional photographer, and portrait editing master:
– Lightroom Mastery, and,
– Lightroom Mastery: People and Portraits

Truth is…
If you're serious about photography, editing is inevitable.
So, with Mike's help, you'll gain the advanced editing skills using the Adobe Lightroom software.
Following the videos, you'll learn how to use:
The adjustment brush

Radial filter

Cloning and healing brushes

Teeth whitening tips

Eyes and lip editing techniques

Skin editing techniques including blemish removal

Mike's very own Lightroom editing workflow for portraits
Basically, these courses share the tips and techniques on how you can turn average images into magazine-cover worthy ones in just a short span of time.
==> Click here to join it today. <==
Create Stunning Photos in Lightroom (Intermediate)
If you feel you'd like to have another instructor to learn all things Lightroom, there's also a course by Jim Hamel.
I'm in the Facebook private group, and I found that those who learn night photography with Jim also joined and enjoyed his editing course.
(It's not surprising because he really is a great instructor.)
Digital Photography School team launched this product just recently and it currently offers a 45% discount.
So you might want to take advantage of the price!
==> Click here to join it today. <==
31 Days to Becoming a Better Photographer (Intermediate)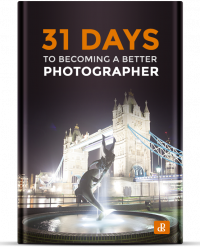 As the title implies, enjoy 31 practical photography lessons from Jim Hamel to master the art of photography within a month.
This is one of the courses under DPS that is always fully booked. 
Good news…
You don't have to be on the waiting list. They offer the printable course cards with the daily assignments so if you're impatient, you can start on your own. 
These cards have instructions and guidance and then, when the doors open, they will credit your $29 towards the full course fee.
Either way, this is an awesome course totally worth investing in.
==> Click here to join it today. <==
---
Is Digital Photography School Worth It?
---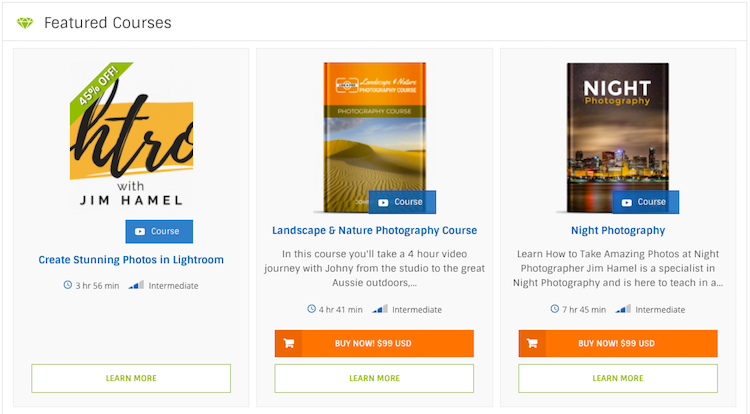 ---
In my honest opinion, yes, it is.
Digital Photography School indeed is worth enrolling in if you want to step up your photo game. 
Whether you're a beginner or an intermediate level photographer, you'll find a course that works best for you.
They have pretty great instructors, who can definitely teach and inspire you on your journey. However, like I mentioned earlier, SLR Lounge is my #1 recommended platform for photographers – check out the review!
Regarding the price:
There are cheap photography courses by DPS that cost $39. The more expensive ones cost $99 (one time payment) which is a pretty standard price.
However, when it comes to DPS quality, it's definitely worth your buck.
Plus you get a 60-day money back guarantee!
You can also check out their blog content and have the unlimited access to the photography news, tips, tutorials, etc.
Let's face it, if their free content is good, then the paid one must be better.
And it is.
==> Click here to see the full list.
---
Digital Photography Tutorials: FAQ
---
---
In this section, I'd like to cover a few commonly asked questions people have about online photography classes/schools, and learning photography in general.
(Not necessarily DPS specific.)
So…
Q: Can I go to photography classes near me?
I'm sure you'll find a few private classes being offered in your area by doing a simple Google search. For example, we have Henry's, Canada's largest camera store that also offers local photography learning events. A lot of people enjoy the tutorials online though.
Q: What is a digital photography class?
It's a kind of class that's completely online-based, usually with the access to guides, FB private group, weekly updates, and extensive lessons about digital photography.
Q: How can I learn digital photography?
There are different ways by which you can learn digital photography. Some prefer to self-study the craft but I'd recommend you to have proper guidance from excellent photographers and instructors by taking their classes. And it doesn't matter whether it's in an online setting or in a "real" institution.
Q: Which photography course is best?
I've shared details about the DPS classes offered. But there are plenty of great alternatives that you can check out in the next section below. Check those out and find the one that will suit your taste.
Q: Are online photography classes worth it?
As I observed, most online photography courses in a straight-forward manner. They use a structure so they can just spoon-feed informative facts with some actionable steps to take too. This greatly reduces your time spent to learn the ins and outs of the craft.
Q: Will I get a diploma from the Digital Photography School?
No, there are no diplomas offered by DPS but here is a list of the ones that do offer certificates.
---
Digital Photography School: The Alternatives
---
As promised, here are a few good alternative options to DPS:
I will be updating it as I review more digital products available for photographers.
---
Digital Photography School Review: Thoughts?
---
Look…
Since photography has been a trend for years now, the number of online photography schools increased.
The advantage of the Digital Photography School is that their premium content is cheap, it's completely online-based, and it has a VERY good reputation on the net.
The different lessons that you learn at DPS is a combination of both fee-based extensive courses and free tips publicly published on their blog.
If you want to learn:
how to get off the Auto mode and master your camera,

how to take good photos in any lighting situation,

enhance your skills in the post-production process,

learn a specific photography genre you're interested in,
Then enrolling in DPS is the right choice.
Now…
I'd like to hear from YOU:
Do you think online photography classes are worth it?

What do you think of this Digital Photography School review?
Any other thoughts, questions, suggestions?