---
What if you could drive extra traffic to your (photography) website and/or channel?
What if there was a great and affordable course online to really master the Pinterest marketing?
Well, you're in luck. There is one.
It's Pinterest Magnate by Jon Dykstra from FatStacks.
I personally bought the course and, in this review, I want to share why I think it's a great option for anyone who has an online presence and wants to gain an additional source of traffic.
Today you'll learn:
who should join Pinterest Magnate

what to expect inside the course

why PM can help you increase your traffic (and sales)

the list of Jon Dykstra's digital products

lots more
Whether you're a total beginner or have had (unsuccessful) experience with Pinterest marketing for your online business, this course is for you.
Let's get started, shall we?
---
Pinterest Magnate Course Review (Summary)
---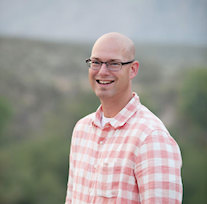 Course Name: Pinterest Magnate
Author: Jon Dykstra
Best For: People who market services online
Price: $197 (with renewal $19.70/year)
Money-Back Guarantee: 30 days
Recommended: Yes!
This course was created by Jon Dykstra (from FatStacks.com) to help people (further) grow their traffic and potentially make more sales.
Whether you're want more eyes on your photography portfolio, more traffic to your website or a YouTube channel, or an ecommerce business, Pinterest Magnate is for you.
(Basically it works for anyone with an online presence.)
The lessons you get are mostly text-based and very easy to consume and understand. So, you will be able to apply the knowledge pretty much right away without feeling too overwhelmed.
Is Pinterest Magnate worth it?
Definitely!
I personally bought the course, went through it, and saw the results. And in my opinion, it's one of the best digital courses to invest in today. Hands down!
==> Click here for further details.
---
Show Me the Traffic! (Proof First)
---
So…
What makes this one stand out among other Pinterest online courses? In here, I'd like to talk about the author, his results, who is it for and why it might be a good product for you.
Jon is best known among internet marketers as the founder of FatStacks. When it comes to building traffic and making money online, he has a LOT of experience.
He created several money-making niche websites over the years and that's what he teaches others as well.
His last experiment involved growing traffic with Pinterest.
He took a different approach in 2020 and as a result it brought him 300,000 unique visitors to one of his sites. See screenshot below: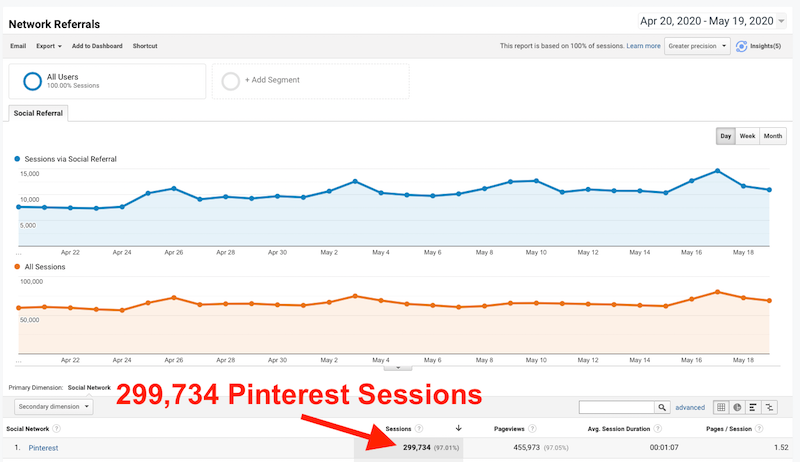 Wouldn't you want that too!?
I instantly started applying the knowledge to grow my own account/traffic and I've already seen impressive results… in just a week! (More on this later.)
Who is Pinterest Magnate course for?
Anyone who has a digital real estate property.
Whether it's a website/blog, a YouTube channel, and/or photography business.
If you are a photographer, then it's a creative way for you to increase your exposure, get more eyeballs to your portfolio or a business, gain more clients and therefore increase your profits.
Also, you don't have to have any experience with Pinterest. Jon assumes you're a total beginner and you won't feel lost.
And if you do, you can always ask questions inside the forum which you'll have access to as a student!
Why would it be a good one for you?
Truth is:
As bloggers/webmasters, we are vulnerable in a sense that any Google update could potentially hit our websites and have our rankings tanked. 
That's why it's important to DIVERSIFY your traffic!
Same goes for YouTubers and/or photography business owners. You have to be creative and protect yourself from all sides.
(Also, the more traffic you gain, the more you sales you could potentially make. Think about that too.)
There are a few reasons why Pinterest Magnate is worth investing in:
there's a step by step structure

you're learning from one of the online marketing pros

unique pin designs and concepts

editable pin templates that WORK (based on my experience!)

material is very easy to consume
Just to name a few.
(Hopefully you'll see the benefits more as you keep reading along.)
---
Pinterest Magnate Course: The Structure
---
What's inside the course?
Once given access, you'll find 4 main (for now) modules with several lessons per each, that will be updated with freshest tips and strategies Jon came up with.
Play the video below to see what exactly to expect:
Let's talk about those a bit more.
Self explanatory.
This is a short welcome module, with some info like joining the forum and what other digital products Jon has that could benefit you as well.
Because Jon assumes you have zero experience with Pinterest platform, he has an introductory module on what it is about, what things you should do first and how to set up your account/boards.
He also shares his tips on how to grow when you're brand new.
If you're an experienced affiliate marketer and have had some experience with the platform, then going through this section will very fast and easy for you.
Module 3: Growing Pinterest and Traffic
The most valuable section of the course.
Jon shares why his theory and strategy works this year, where to get your images for your pins, his own unique pin design and concepts that get clicks, how to do keyword research, write descriptions and lots more.
He also answers some of the commonly asked questions and why he thinks some things work/don't work (or who they might work for).
I'll say this:
Even if you tried doing Pinterest marketing before, you'll be AMAZED at what you'll learn.
Module 4: Pin Design Templates
This unit was literally added just a few days ago after listening to its students and their requests to add text overlay pin designs.
Jon went even further and added 30 editable Photoshop and Canva templates, at NO additional cost.
As much as love photography, I really didn't want to waste my time trying to design text overlay pins and experiment to find the winning one. 
So to me personally this is a life saviour and a huge time saver!
And guess what..?
After using a couple of those templates couples with videos, my pins managed to collect over 2.5K views in just a couple of days!
Impressive.
Additional Modules/Lessons
Pinterest Magnate is one of those subscription based courses.
This means that you'll have to renew your subscription ONLY for $20 annually (not $197). Keep this in mind.
In turn, Jon will keep adding new material, new tips and tricks that worked for him and will likely work for you too.
Now…
Is it worth it?
---
Is Pinterest Magnate Course Worth It?
---
Without a doubt:
Pinterest Magnate course IS worth it and offers great value for your buck.
I personally like to learn from the best and be "spoon-fed" instead of searching around on the Internet and piecing the puzzle together.
To me, it's a no brainer to invest $100-200 in a high-quality course that could potentially bring me MORE income online down the road.
Question is…
Is this course a high quality one?
Well, my results speak for themselves. Within just a week of practicing with pins, I'm already seeing some initial success.
I've had 2 video pins using Jon's editable templates that are killing it: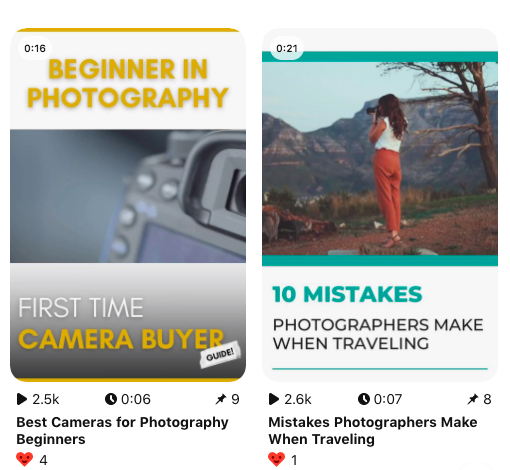 (Believe me, I did not expect it happening so soon!)
Each of those 2 pins managed to achieve over 2,500 views in just a couple of days.
I'm VERY impressed, to say the least.
So, I guess it shouldn't come as a surprise to you why Pinterest Magnate is one of the courses I highly recommend, regardless of what niche you're in.
And hey, if you don't like it, you can get your money back!
==> Click here to join it today.
---
Jon Dykstra's Bestselling Digital Products
---
Look:
Pinterest Magnate isn't the only course Jon has created.
He has several other ones that are focused on growing your traffic/websites and creating passive income on the Internet.
If you own a business online and/or want to learn from one of the best people in the online industry, you might want to have a look at:
Have a look at those. 
Whatever you do online, remember that having a proper guidance MATTERS. (I speak from personal experience.)
---
Thoughts on Pinterest Magnate Course?
---
Now…
I'd like to hear from YOU:
Do you have a blog, channel or e-commerce business?

Have you ever taken any of the Jon Dykstra's digital products?

Any additional points you'd like me to address in this Pinterest Magnate review?