---
Have you ever wondered how some photographers produce almost too-good-to-be-true photos? Well, most of the time, they pay close attention to editing as much as taking the actual shot. 
If you want to learn this skill and stay ahead of the game, then Lightroom Editing Mastery by Mark Hemmings is one of the online training tutorials you can take right now.
I have access to LEM platform, so today I'll share my thoughts on it. Specifically:
who is the instructor and why should you consider him

what's the structure/lessons overview

who is the course best for

and more
Without further ado, let's get started.
---
Lightroom Editing Mastery: Summary
---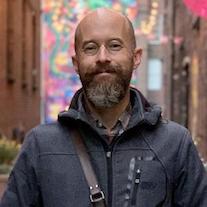 Name: Lightroom Editing Mastery
Instructor: Mark Hemmings
Best for: Beginners and enthusiasts
Price: $299 (check here for possible discounts)
Money-back Guarantee: 30 days
Recommended: Yes
Mark is the author of "Digital Camera Mastery" bestselling course, created and launched with the Photography Pro team.
But he's great not only in photography but editing as well.
That's why he created a new course for folks who'd like to learn/improve their Lightroom CC workflow and gain photo management skills.
As with all his works, Mark does a great job delivering content in a simple, easy-to-understand language and actually motivates you to learn, experiment and grow. (At least, that's how it was for me.)
So, is Lightroom Editing Mastery worth it?
I definitely think it is.
If you'd like to crush it with post-processing photos using specifically Lightroom CC software, this is one of the best courses (and instructors) you'll come across.
More importantly:
You'll be a part of a private FB group which will ALWAYS be there for you, should you get stuck at any point of your photography journey. That's priceless.
==> Click here for further details.
---
Mark Hemmings Background
---
First, I want to talk a little about the instructor. It really helps to have an idea what to expect from the guy when you finally decide to buy his digital products.
Mark journeys to different parts of the world to capture stunning photographs, his favourite being travel and street genres.
With over 30 years of experience, he certainly became one of the most renowned pro photographers in the industry.
It gets better:
Mark isn't only a great photographer, but a remarkable teacher as well.
He spent years mastering the art of teaching through conducting workshops and seminars for enthusiasts. And that gives his lessons a little extra service on the side.
I'll say more – I've personally communicated and learned from Mark, he has great enthusiasm and his personality is just awesome.
I have no doubts that you'll love having him as an instructor.
---
Lightroom Editing Mastery: Overview
---
Now…
To give you more idea about LEM, check out its outline:
Lesson 0 – Introduction to Lightroom
In this module, Mark will introduce you to LR, one of the leading photo editing tools available right now. Here, you will also learn why many professionals prefer this tool instead of Photoshop.
You see…
LR is very similar to PS, but the former gained a good reputation for being an easier option. If you already know how to navigate your way through Photoshop, then Lightroom will definitely be a piece of cake for you.
==> The current prices for all Adobe's Lightroom plans. <==
Lesson 1 – Color and Exposure Techniques
This is where it gets interesting.
Here, you will learn everything about photo editing fundamentals. Mark will also teach you how to play with brightness, contrast, saturation, and everything else that affects an image's color.
After watching this module, you will be able to effortlessly fine-tune images by adjusting dark or bright spots in the image or just by simply changing color temperature.
Lesson 2 – Clean Up and Photo Adjustments
There are times when your photos seem perfect at first glance.
But after looking at it for a while, you begin to notice that there are some parts that need "cleaning up". It's a very common problem for most photographers, but there's an easy way to fix that.
This module will teach you how do selectively clean up some parts of your pictures to make it look as perfect as it should be.
Lesson 3 – Advanced Settings
Photo editing is not as easy as it seems.
There will be times when you want to just quit the process and junk the photo. But with Lightroom, this task has become a whole lot easier than before.
When you complete this module, you will be able to easily edit photo composition and details. You will also be able to learn about advance color controls (these are usually achieved in PS) that will make your photos pop.
Lesson 4 – Workflow Techniques
Normally, beginners and intermediate level photographers get stuck while editing images.
For this process, you need to spend a decent amount of time to get the right mix of everything (especially if you are only starting up).
Luckily, Mark will teach you how to speed up this task without compromising quality. Here, you will learn how to efficiently edit photos in the shortest amount of time possible.
Lesson 5 – Organizing Photo Collection
Having organized photo library is one of the most effective ways of reducing editing time.
Why do I say so?
It's simple. Instead of scrolling up and down endlessly to find one photo, you can use that time to start actually editing it. You can save loads of time just by putting tags and labels to your collection.
Once you already know what you are looking for, you just automatically go to that folder and bring out that specific image, then viola!
Bonus Lesson #1: Photo Editing Templates
This module contains several photo editing workflows of various genres. You will learn the most efficient and effective process flow for each category in a snap.
Bonus Lesson #2: Personal Editing Presets
Here, Mark shares with you his personal presets (he uses them all the time!).
It's like having a cheat-sheet. You can practice editing your photos using the presets or create your very own inspired from his personal collection.
---
Who Is the Course For?
---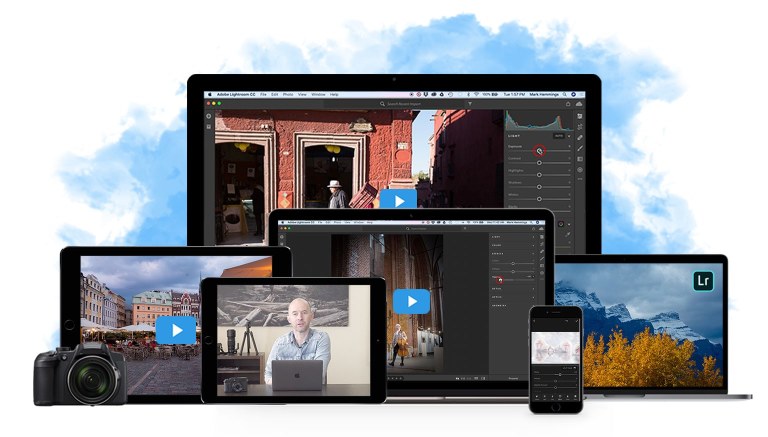 You might be wondering:
Who is Lightroom Editing Mastery for?
Before you enrol in it, it is assumed that you already have an understanding of the fundamentals of photography.
Since it mainly focuses on the editing side, you can't expect to learn how to shoot trough this training (Digital Camera Mastery was created for that purpose).
However, beginners are also welcome to join in. It's really good to master both the art of shooting and editin, if you can. Well, finish DCM first, and then go through Mark's editing course.
Overall, since the lessons are explained in simple terms, amateurs wouldn't have much problem catching up with intermediate level photographers enrolled in it.
Another point to note is that it's for people who would like to learn to edit specifically with Lightroom CC (not Classic).
I also wanted to add a few things that you might like about LEM:
Mark is an excellent instructor
If you've attended one of his seminars or had a chance to listen to him online, you'll probably agree with me on this.
There are thousands of lessons online about editing created by industry experts in various photography genres, but not all these pros are good at teaching. In fact, it's rare to find someone who is not only good at photography, but with great teaching skills as well.
The good thing is that…
Mark Hemmings is best at both aspects. He teaches clearly and in a very calm manner. His approach is very friendly, too. That's something you might want to pay attention to.
Each module is subdivided into different short videos discussing different topics. This is quite appealing since the videos are not too long or too short. We all know how boring it gets when videos go past the 30 minute mark.
Since the videos are divided into different topics, you get to choose which one to watch first, or skip a couple of topics if you already know it. You may also opt to watch one video per day, or one module per sitting, the pacing is totally up to you.
This is the best thing about joining any of Mark Hemmings' online tutorials.
You get to be a part of a super active and extremely helpful community, before during or after finishing the course. If you ever have a question or feel stuck, your fellow photographers will help.  
Admittedly, no product is not perfect, but it is still a great source of useful knowledge for those starting out with editing.
---
Is Lightroom Editing Mastery Worth It?
---
Is LEM really worth it?
Since I personally watched the lessons, I can give you an honest answer to that: YES!
The lessons are very much easier to consume than most tutorials out there. The modules contain only a handful of short clips. On the average, videos only last for 5-15 minutes each.
This means you can speed up your progress as much as you want. You can even finish the entire course in less than a day if you really need to.
(Not recommended because it's good to put knowledge into practice.)
Another thing that makes this course worth your while is that it's done in a very compact yet comprehensive manner. Despite the short time frame, there's a lot that you can learn from one clip because Mark doesn't beat around the bush when teaching.
And let me repeat once again:
Being a part of the private Facebook group and having the opportunity to connect with like-minded folks is priceless!
Having said all that…
I'm pretty confident that LEM can help you master the editing process as quickly as possible. And it's a really great option for those of you who do not want long and boring lectures.
---
Lightroom Editing Mastery: Thoughts?
---
Let's face it…
Stunning photos don't always come out straight from cameras. Most of the time, these pictures undergo a thorough editing process to make it look the way the way they are presented to the world.
You might wonder:
Doesn't it mislead people when you edit photos?
Truth is, it depends on how much you edit your images. You have to remember that you are altering the picture in order to enhance it, not to completely change it. And there is no problem with that at all.
Most of the time, these little changes in the details can make a huge difference when you compare it to the original. And that difference will lead you to the way of the pros, definitely.
Now:
You may think that having the latest DSLR or the greatest photo skills are all it takes to create stunning images, but that's not always true. In reality, it is the post-processing part that makes good photos.
So if you don't know much about it yet, now is the best time to take action. With so many online courses about photo editing, you will learn about "post" like never before.
It's good to spend quality time when editing your photos.
But if it takes you a lot of hours to edit out just one image, then it would be best to learn some techniques from the pros, like Mark. His lessons will certainly help you reduce post-processing time so that you can have more actual shooting moments.
This Lightroom Editing Mastery review was written to help you understand whether it's worth investing your time and money in. What are your thoughts?
READ ALSO: SLR Lounge Premium Membership Review