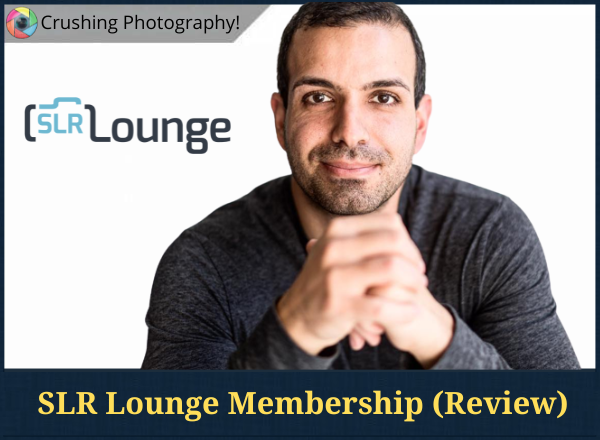 Photography is art. Finding the perfect light and position for the photo target takes talent. However, is natural talent enough for the perfect shot?
Looking at other arts and professional artists, we can say that talent is nothing without skills development, knowledge boost, and constant improvement.
Many workshops, courses, webinars, etc., can help you learn how to be a photographer or become a better one. Still, they're not all equal.
This particular one, SLR Lounge, stands out with its thorough workshops and the real-world education it offers. So, my SLR Lounge review will tell you everything you need to know about this photography community and whether it's worth trying for you.
Spoiler alert: It's my #1 recommended photography training platform for photographers of all levels!
---
SLR Lounge Premium Review (Video)
==> Join SLR Lounge Premium Now <==
---
What Is SLR Lounge?
Founded in April 2008, SLR Lounge is an online photography community that offers real-world education for future and current photographers to develop and improve their skills.
To do so, this platform provides its students with comprehensive workshops, courses, and training systems. The mind behind SLR Lounge is Pye Jirsa, a photographer with ample experience.
Pye creates the workshops himself. The best part of the courses is that you'll learn about the craft from a craftsman, which is a huge advantage over millions of other courses focusing on the theory (or created by inexperienced photographers and/or instructors).
SLR Lounge has an established online community with expert tutorials on every aspect of photography and photography businesses.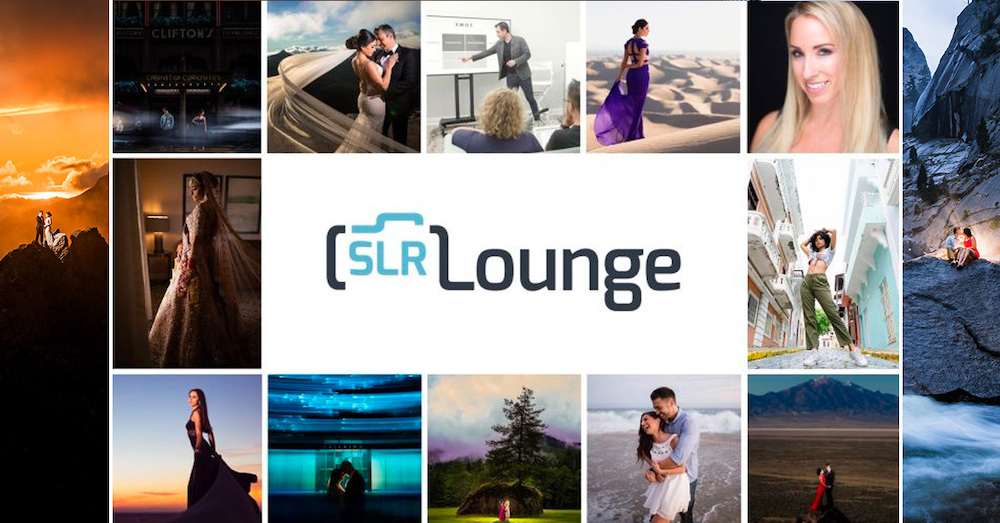 It's time to see these SLR Lounge photography workshops are and how they can help you become a camera pro.
Photography Workshops
Advanced special effects
Wanderlust workshop
Photoshoot behind the scenes (camera settings and posing direction)
SLR Lounge photography 101
Smoke texture pack
Newborn photography
Fitness retouching
12-week SEO (program)
You should know that these are just some of the courses and programs in the SLR library.
But you get the idea. This online educational center provides everything you need to learn about photography or improve your skills.
---
Who Is the SLR Lounge Best For?
Everyone interested in photography – would be my short answer.
I believe the SLR Lounge platform is so popular and successful because it offers courses for students from entry-level to advanced. Everyone will find something to learn, and they'll get top quality.
Moreover, the team is open to communication. Suppose you're unsure which course suits you and how much you know so far (which course will benefit you). In that case, the SLR team is happy to help you.
Also, SLR Lounge creates each workshop or training program to match the previous knowledge of the student group attending the workshop.
For example, the newborn photography workshop is suitable for beginners who want to learn the photography basis for this setting. 
On the other hand, the S3 Shooting (stories that sell) is ideal for students with advanced knowledge and experience who want to learn how to create photos for their clients.
You can even create AMAZING shots with just your smartphone! I mean check out this video:
---
What About Its 'Training Systems'?
I think that SLR training systems are very beneficial. They are programs that include multiple workshops. SLR calls them bundles, but they're more than just workshops bundled together.
What makes them better than other bundled workshops you can find online is that the team organizes them in a step-by-step format. So, you can't get lost in a sea of classes without knowing where to begin.
SLR Lounge offers three training systems:
Flash photography
On-Camera Flash
Off-Camera Flash
Multi Point Setups for Dramatic Flash
Recreating Natural Light with Flash
Planning and communication
Photographing the groom
Photographing the bride
Photographing the couple
Photographing the ceremony
Photographing the details
Photographing the groups
Photographing the reception
Strategies, templates, and workflows to help you build a successful photography business.
Business plan
Pricing and product design
SEO and marketing
Sales and closing
---
SLR Lounge Premium Membership
I would like to add something to my previous statement – SLR training systems are indeed very beneficial. However, the SLR Lounge Premium is the golden key to all programs.
Instead of buying one system or course at a time, you can access them all at once via your premium membership. It has two options.
You can pay for lifetime access or renew your subscription each year.
After considering all factors and checking previous student testimonials, this membership is currently the best option for everyone looking to develop their photography skills, boost picture knowledge, and unleash their camera potential to the fullest.
What will you get with SLR Lounge Premium?
As I said above, choosing this premium membership will give you access to all SLR training systems. This means that you'll get:
Over 1,500 HD video tutorials;
Over 300+ exercise files;
PDF guides;
Access to all workshops and training systems for lighting, posing, editing, and more already-proven techniques.
SLR Lounge has more than ten years of training photography students. Therefore, choosing this membership will make you one of 10,000+ satisfied students.
SLR Lounge Premium Pricing
You may not believe this, but the premium membership costs less than live workshops and even personal photography coaching, which can cost around $200 or more per hour.
You can choose an annual or lifetime membership.

And check this out; it costs $999 for lifetime access. Yes, that's right, I checked it twice. You pay $999 once and get full, lifetime access to all content, including future content.
The 12-month membership provides access to all materials as the lifetime membership but only for a year. This plan costs $348, or $29 per month. That's less than any training you can get.
==> Access EVERY SLR Lounge Workshop for One Price
---
Is SLR Lounge Premium Worth It?
Now, is SLR Lounge worth it? Without a doubt, this educational photography center has many advantages.
A photographer with personal knowledge and experience in this field designs the courses and programs. Plus, he has taught more than 10,000 students.
Moreover, SLR Lounge creates courses to lead students and introduce them to all crucial segments of pro photography. There are workshops for every level of student. Finally, the premium membership is very cost-effective, providing lifetime access for $999.
With all that in mind, I recommend SLR Lounge to everyone interested in learning and training to be a professional photographer. Regardless of your skill level. Click here to get started today.
Now, I'd like to hear from YOU:
What are your thoughts on Pye Jirsa's content and photography workshops?
What is the best photography education, in your opinion?
Anything else you'd like to add to this SLR Lounge review and its premium membership?
Let us know in the comments below!