---
Welcome, photo enthusiasts! This is my review of Mark Hemmings 'Photography Pro' courses: Digital Camera Mastery, Lightroom Editing Mastery and Photo Shortcuts.
To be clear… I personally have access to those and will share my honest opinion from an insider's perspective.
Today, you'll learn:
who is Mark Hemmings

mini reviews of each course he created

which one of those suits YOU best

whether online classes are really worth it

lots more
Without further ado, let's get started.
---
Mark Hemmings Review (Summary)
---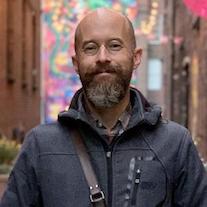 Company Name: Photography Pro
Instructor: Mark Hemmings
Best For: Beginners and enthusiasts
Price: $99-$299 (depends on the program)
Money-Back Guarantee: 30 days
Recommended: Yes
I'll say this:
I became a huge fan of Mark's after I watched his YouTube videos and bought his Digital Camera Mastery introductory course.
His teaching style, structure of the courses, experience and personality just really appealed to me.
And I'm not the only one who feels that way.
(Mark Hemmings online photography tutorials are intended for beginners and enthusiast photographers, but he does host live workshops worldwide for advanced photographers too.)
The list of his bestsellers:
With over 3,000 students and a high rating on various platforms, it's hard to go wrong with Mark Hemmings' photography courses.
In my opinion, he's one of the best instructors you can get.
Are Mark Hemmings photography courses worth it?
They for sure are! Whether you're a beginner or an enthusiast, you'll definitely get a lot of value for your buck.
==> Especially at the current 80% OFF discount.
---
What Makes Photography Pro Courses Special?
---
==>Click here to subscribe for more videos!
So…
What makes these courses stand out among other digital photography classes online?
In here, I'd like to talk about the instructor, who are the lessons for and why would those be a good choice for you.
The first question is, who is Mark Hemmings (with Photography Pro)?
Mark is a professional photographer with decades of experience in travel, architecture, food and advertising photography.
He's also hosted live photography workshops worldwide, which means that he has experience not only in practical photography but also as an instructor.
(And it's probably why he does a great job delivering quality content online.)
If you're a beginner, you'll definitely appreciate his straightforward teaching style and easy to consume videos!
Who are Photography Pro courses for?
Generally speaking, all of Mark's courses are aimed at complete beginners or slightly more advanced enthusiast photographers.
To be specific:
– Digital Camera Mastery is best for absolute rookies,
– Photo Shortcuts is a more advanced option for enthusiasts,
– Lightroom Editing Mastery is for beginner-intermediate level folks.
This being said, if you think you're more in the advanced group, then I don't think these online courses are right for you.
Instead, you can check out these alternative options below.
Why would it be good to invest in these lessons?
A lot of people doubt whether online classes are really worth it.
Truth is, there are a lot of folks who don't want to endlessly search around the Internet to learn bits of information here and there.
Some people prefer concrete, step-by-step structure to learn a new thing.
I'm one of those people, by the way. I would rather pay for a quality product that delivers.
This way I'd shortcut my learning curve and minimize the time I spend trying to find what I need to learn. It's like me minimizing your research by providing this review here. (Hope this makes sense?)
One more thing:
Having proper guidance matters!
When you start your digital photography journey right (with the right teacher), it increases your chances of falling in love with this craft even more and increasing your chances at crushing it as a photographer, FASTER.
Mark Hemmings is a brilliant photographer and instructor and I highly recommend all his bestselling courses.
Now, let's discuss those in detail…
---
Mark Hemmings Photography Courses
---
At this point, I'd like to provide mini-reviews of each of the digital products that Mark and his team created and which one(s) work best for YOU.
Some people (like me) are students of all 3 courses because of the instructor's great teaching style and the value he offers.
Here's what I think of those from an insider's perspective…
Course 1: Digital Camera Mastery
This Photography Pro course was created with beginners in mind, teaching photography basics.
==> Click here to subscribe for more videos!
(It's also a good refresher lessons for those who do have some experience shooting photos.)
You don't have to have ANY knowledge in photography or camera features; in fact, the less you know, the better!
Mark Hemmings literally starts with the very basics like how to hold your camera, the core parameters that affect your photos and even how to stay inspired as a photographer.
Then he gradually moves to more advanced topics like composition rules, focusing techniques, lighting tips, camera exposure controls and so forth.
At the end of each video, you get 'assignments' to put your knowledge into action.
Without a doubt…
Digital Camera Mastery is one of the best cheap online photography courses for beginners that offers lots of value for your buck.
==> Check out my in-depth review here.
Course 2: Photo Shortcuts
If you consider yourself more than a beginner, already having some theory and practice in photography, then you might enjoy the Photo Shortcuts tutorials more.
It's definitely less intensive than the main course and the purpose of it is to basically shortcut your learning curve.
While there's some overlap between the two, many people actually alternate between the Digital Camera Mastery and Photo Shortcuts, to fully understand what Mark is teaching and drastically improve their skills.
This being said…
If you have some experience and want an easier approach with cheat sheets, go for PS.
But if you're a beginner, my best advice would be going through the DCM course first, then PS, and then investing in digital editing courses.
Whether you choose to invest in DCM or PS (or both), I'd definitely suggest you complement it with Mark Hemmings' third course – Lightroom Editing Mastery.
==> Check out the full review here.
Course 3: Lightroom Editing Mastery
Let's face it…
If you're interested in learning how to take awesome photos, eventually you'll want to learn how to edit them too.
If that's the case, check out Mark's yet another bestseller with his Lightroom workflow tips.
In my opinion, LEM is a great course that offers easy-to-understand editing and photo management tutorials.
(It is especially for you, if you use the Adobe Lightroom CC software, want to gain knowledge of Lightroom CC shortcuts and learn how to post-process your images like a pro.)
Mark will share his simple yet powerful tips to help you gain magazine quality photography editing skills. And again, I personally love his teaching style.
Bottom line:
If you want to hack your Lightroom CC workflow, LEM is for you.
==> Check out my expanded review here.
Product Photography Mastery Course with Kelly Lawson
In 2020, Mark also collaborated with Kelly Lawson to create a brand new course on product photography. Kelly is the main instructor but Mark has appeared in some lessons as well.
So, if you'd like to learn how to do well in this genre, then consider joining this one as well.
(I'm enrolled in this course as well, so stay tuned for an individual review!)
---
Is Photography Pro Worth It?
---
Without a doubt:
Photography Pro courses by Mark Hemmings are definitely worth it and offer a lot of value for your buck.
If you're a total newbie, then having a proper guidance with the right teacher increases your chances of succeeding in this field, faster.
As I mentioned earlier, it's best to start with Digital Camera Mastery first, then move to Photo Shortcuts, and then proceed to Lightroom Editing Mastery.
Now…
If you consider yourself an intermediate level photography and would like an advanced photography course, then check out the list of alternative options below.
---
Online Photography Courses: Thoughts?
---
There are several different types of courses out there, each with their own benefits. Learning from a true expert can help you improve your skills, and it is the most intensive way to take a class.
However, these experts cost money: usually $100s per hour for private lessons or even more for workshops.
Online courses are the next best alternative; they can teach you everything an experienced photographer knows at a fraction of his or her hourly rate.
This being said…
Are online photography courses worth it?
In my opinion, yes.
Doesn't matter if you choose Mark or another photographer. You get to learn from the experts in the industry in a more structured way.
Basically, it'll make your photography journey smoother.
Whatever you choose, remember that having a proper guidance MATTERS. (I speak from personal experience.)
Now, I'd like to hear from YOU:
What's your skill level as a photographer?

Have you ever taken any digital courses by Photography Pro?

Any additional points you'd like me to address in this Mark Hemmings photography courses review?
Let us know in the comments below!