Look:
Platforms like KelbyOne and Lynda (LinkedIn Learning) are some of the many e-learning hubs that will allow you to continue improving and master your skills at the comfort of your own home.
Together, let's look into each of these sites so that you can decide whether it suites your learning preference or not.
Here's a glimpse of what to expect today:
What is KelbyOne

What is Lynda

Pros and cons of each

Helpful tips
Let's get started, shall we?
---
Kelbyone: Background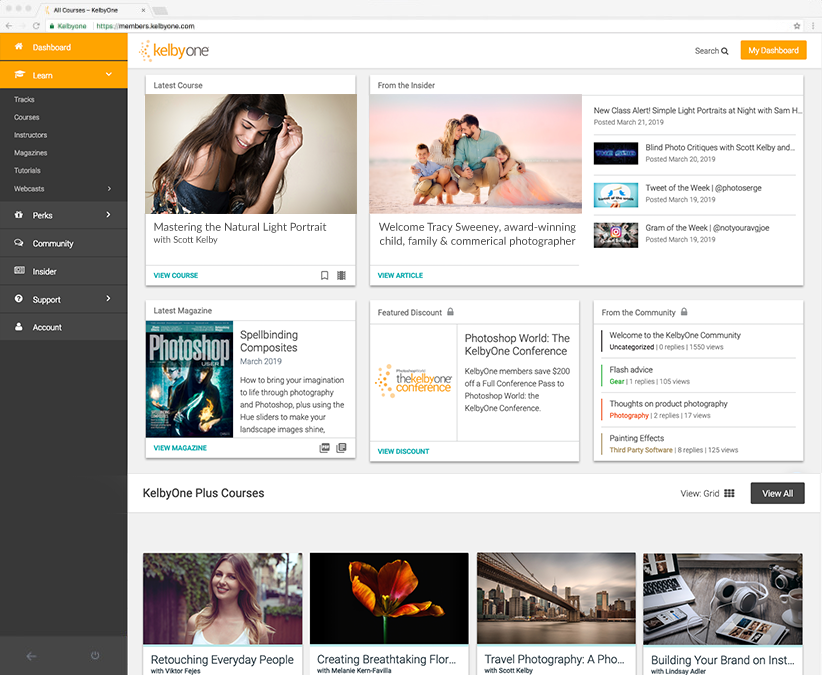 KelbyOne is an online hub for people who want to learn about photography and everything else related to it. It is a network of people who wish to advance their personal and professional craft.
Here, you get to see experts and professional photographers (well recognized globally) do what they do best. And it is an avenue for you to broaden your knowledge on the specific topic you wish to excel in.
Right now, KelbyOne training platform is focused to providing tutorials only on photography-related topics.
But don't get me wrong; the site isn't as small as you think it is.
They have more than thousands of video lessons that will help you kick start your journey to becoming the best photographer that you can be.
---
Features of KelbyOne
Here are some of the features of KO:
Site design (as trivial as it sounds to most of us) certainly plays a great role in your overall learning experience. It's always nice and refreshing to look at platforms that have well organized layout, just like KelbyOne.
Once you become a member at KO, you get to have your own dashboard and it definitely looks clean (without unnecessary ads even as a free member). From there, you can see all the courses you have started and some suggestions on which trainings to watch next.
You also get your own toolkit (available to paying members only) where you can put into practice all the things you have gained from the lessons. They have exclusive Lightroom presets and templates that you can work on, and most of these are regularly used by the instructors in their day to day life.
KelbyOne Membership Plans
Ok, I know what you're thinking…
"A membership program instead of per lesson fee?" You read that right.
KelbyOne is offering three types of membership plans you can take advantage of today. Here's a quick glance to it:
1) Campus Tour (Free)
This is a free membership plan for everyone. This is a generous offer from the site that gives you a glimpse of what they have in store for you. You can remain as a free member for as long as you want (but there are only limited numbers of free trainings you can watch as well). 

2) Plus Member
This is another plan that requires you to subscribe and pay a monthly/annual fee. You can have access to almost 400 courses plus bonuses. You also gain access to many toolkits that you might find helpful.
3) Pro Member
This is another paid membership in the amount of $19.99/ month (you may also opt for annual subscription). With this plan, you can gain site-wide access to everything – trainings, magazines, webcasts, toolkits and many other bonuses.
KO is not only concerned about your virtual experience, they also want you to be part of a very supportive community of like-minded individuals. Here, you get to see what other members are doing and learn from them.
So… Is this platform worth it? Let's look at its pros and cons.
✓ Pros:
Excellent lessons

Industry expert instructors

Top-notch production value

Free Membership with easy upgrade options

Reasonable plan prices

Well-organized catalogue

The GRID
✕ Cons:
Some trainings are too long, while others also too short

Minor technical issues when using mobile devices

Some instructors may be experts in their field but are not that awesome in teaching
All in all, I think this platform is worth the money.
Now, let's now proceed to the next platform – Lynda (aka Linkedin Learning).
---
Lynda: A Short Introduction
Lynda.com (now called Lindkedin Learning) is another avenue where you can absorb lots of new info – and when I say a lot, I mean from business, to lifestyle, to photography and many other topics altogether.  
They have been around for more than 20 years and the network just keeps getting bigger at the end of the day.
Just recently, they managed to work hand in hand with LinkedIn which only broadened the reach of the site. They are now going on a global scale and offer trainings in 5 different languages.
---
Lynda (LinkedIn Learning) Features
Check out the most impressive features of this platform below:
You will be amazed with this site's set-up when it comes to lessons. They don't only offer training to individuals, but they also have courses fit for specific groups of people who need it. Each course is tailor-made to meet the needs of these users.
Here is a list of the people or group who can benefit from becoming a Lynda member:
Individuals – that's you and me

Corporations – to provide training for key personnel and employees

Academic institutions who wish to tap Lynda for more learning resources

Government Agencies – governmental bodies that need specific training for their heads and employees
With this, you can choose which type of user you are so that the courses made available for you best fit your requirements.
Unlike KO, they offer only one type of membership (of course with the same option of paying monthly or annually). Once a member, you will have access to over 16,000 courses made by industry experts.
You also get your own personal learning path (with recommended lessons) based on the courses you take.
If you want to go for the monthly subscription, you need to shell out $29.99/ month. On the other hand, the annual membership will save you 33% worth of money.
To be fair, they also give you the chance to downgrade your membership or totally cancel it for whatever reasons you may have.
But wait…there's definitely more!
They are currently offering a one-month free trial! Yes, that's right.
You get to enjoy online courses from their wide array of collection totally free for a month. After your free experience, you have the option to cancel anytime, or upgrade your membership to continue participating.
Overall Learning Experience
With over 20 years of existence, you can expect immensely diversified lessons that will certainly help you improve in one way or another. They have thousands of video tutorials that are quite easy to consume (most of them being the right length for the course).
Here's another thing…
You can watch the trainings on your computer or your phones, whichever way to feel comfortable with. And you can view it anytime of the day – no strict class schedules to follow (the real definition of convenience).
Also, you have the option to download their mobile app for offline viewing.
Aside from that…
There are exercises and quizzes at the end of each course so that you can assess your knowledge on the topic. Plus, you get to put into practice what you've learned with some tools made available for you.
But no matter how great a platform is, there always will be some setbacks and advantages that goes with it and here are some for LinkedIn Learning (previously known as Lynda):
✓ Pros:
16,000++ courses

Curated learning experience

End-of-course assessments

Availability of project files

Mobile friendly

Option for offline viewing

Free trial for one month

Cancellation policy
✕ Cons:
One membership option

Minor lagging issues

Videos not playable at different speeds
So, that's it for LinkedIn Learning for now.
Have you decided yet which one to choose? If not, here are some final words from me…
---
LinkedIn Learning vs Kelbyone?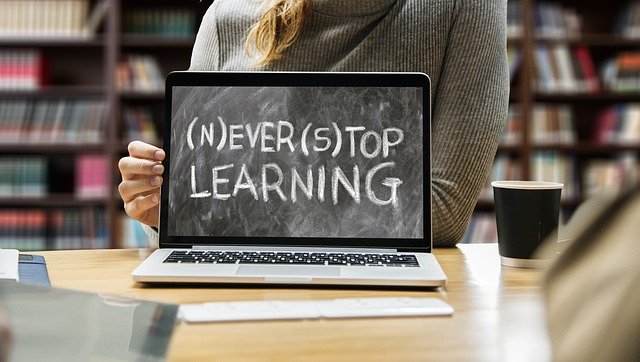 I'll say this:
If you want strictly a photography platform, then you might want to consider KelbyOne training.
If you'd like to gain knowledge of different industries or various aspects of being a photographer (photography, editing, marketing, business side of it etc), then consider Lynda/Linkedin Learning.
No matter what platform you choose to become a member of, always remember to make the most out of your subscriptions. If you can, try to gain a new skill that's totally different from your craft (after all, you paid for that as well).
This will greatly add to your newfound knowledge, and who knows? You might just excel in that area as much as you do on your current field of interest. 
Other articles worth checking out:
We've all been there…
Wanting to do better at a certain craft or skill but just couldn't get access to local resources to improve knowledge on the subject.
And worse, if there are any trainings and seminars about it, it's usually expensive plus you can even end up not being accommodated due to a high volume of participants.
Luckily…
We are now in the digital age, and almost everything (if not all) is readily accessible with the help of the Internet. Even trainings can now be done online (which is becoming a trend these days).
You can attend webinars, enrol in online classes, and even engage in interactive learning without stepping a foot outside of your house; thanks to the various e-hubs existing today.
Now, I'd like to hear from YOU:
Which one would you choose, LinkedIn Learning or KelbyOne, and why? Let us know in the comments!