---
They always say that photography is all about practice.
While that's true, I also believe in the power of having proper guidance. This helps you accelerate your growth and save time in the process.
(I've reviewed a lot of photography courses online and I can tell you without a doubt that there are a lot of options available on the market.)
Today, we'll talk about the most popular e-learning platforms where you can master the craft: KelbyOne and Phlearn.
Here's what to expect:
Phlearn and KelbyOne reviewed

The pros and cons of each

Which one's for YOU? The verdict
Without further ado, let's dive in.
---
What Is KelbyOne?
---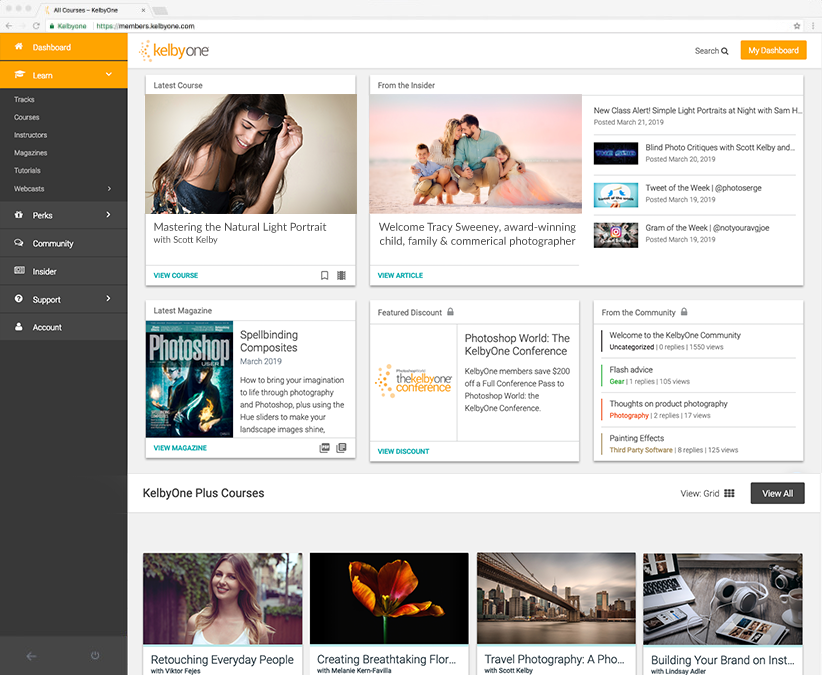 ---
KelbyOne is an educational membership-based site dedicated to teaching photography to its members.
It was established as KW Computer Training by Scott Kelby in 1993. Several years later, the site became bigger and transitioned to being KelbyOne after merging with National Association of Photoshop Professionals (NAPP).
They managed to pool the experts in the field of photography and digital arts and have them teach you what you need to know.
Right now, the site currently has over 45 instructors – all of them are professionals in their own field.
Their PRO Plan is priced at $19.99/mo.
✓ PROS:
A variety of photography topics covered

Good price/quality ratio

A combo of recorded and live training classes

Build worthy connections through KO events

Creative tool kit for hands-on learning
✕ CONS:
Membership plan might not be for you if you don't need multiple classes

Waiting list possibility
==> Click here to check out KelbyOne.
---
What Is Phlearn?
---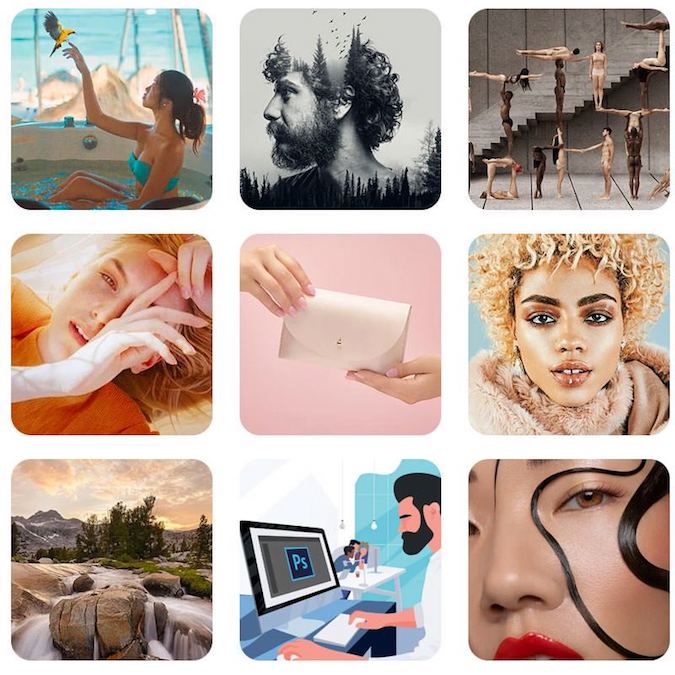 ---
Phlearn is another educational platform where you can learn about photography.
However, their main focus is on the post-processing side of photography, something that even advanced photographers have a hard time with.
Yes, you may have excellent skills in capturing great photos, but that's not all there is to it. If you want an award-winning piece, then having great editing skills would also count as much.
And that's one of the biggest reasons why a lot of folks join PHL.
Their PRO Plan is priced at $9.99/mo.
✓ PROS:
Great value for your buck

Covers all things digital photography

Learning made fun… for real!

Perhaps the best Photoshop training lessons online
✕ CONS:
==> Click here to check out Phlearn.
---
KelbyOne vs. Phlearn: Key Features
So…
You now have a quick background on two of the biggest online learning hubs for photography.
Let's see what features each site offers and whether these two have what it takes to be worthy of your time and money.
---
1. INSTRUCTORS
---
As of today, KO has close to 50 instructors who can teach you about photography basics, photo editing, Lightroom, Photoshop and everything else related to photography.
Each instructor is an expert in his own field, so they are handling different courses.
For instance, if you want to crush it with great headshots, then Peter Hurley will be your teacher most of the time (with him being the Master of Headshot at KO).
At PHL, you only get one instructor, and that's Aaron Nace. He is a world-renowned master in his craft, so you are surely in good hands.
Right now, I know you are wondering why only Aaron teaches the lessons.
From what I've gathered, PHL wants their members to have fun while learning and they truly believe Aaron Nace nails that job perfectly.
This educational platform is committed to helping you further your photography career while having all the fun that you need.
They want you to enjoy while learning, and honestly, their one and only teacher lives up to that.
Like most of us, PHL doesn't want boring and lengthy tutorials as well, so Aaron makes it enjoyable (with his enthusiastic personality) and short without compromising content quality.
Pretty awesome.
---
2. PRICING
---
Let's be real here…
Pricing is one of the major deciding factors whether you want to sign up to a program or not.
And that's not entirely wrong. If there are more affordable alternatives with similar features/quality, then wouldn't that just be great?
Right now, KO offers three types of membership plans:
The Campus Tour – this is something like an open-house in physical universities.
All you need to do is sign up at KO and you will be able to navigate the site just to have a feel of it or a sneak peak. In fairness to them, this CT plan also offers a few free tutorials for you.
This is a great way to look at how they do classes – for FREE!
The Plus Plan – this requires you to pay a monthly subscription fee of $9.99 ($96/year). This plan gives you access to over 300 courses with regular monthly updates.
The Pro Plan – this plan is priced at $19.99 per month.
This gives you access to everything KO has to offer. From tutorials to creative toolkits, you can get your hands on it anytime (or should I say, within your subscription period).
Just like KO, this site is offering a membership program. However, you can either invest monthly for $9.95 or pay $99.95 for a yearly membership.
Now…
While there's no free trial, if you want to see how Aaron does things, then you can check out his channel on YouTube (with nearly 2 million subscribers!) 
But to be fair to PHL, they do have great courses and it's never boring. And they have quite a few free tutorials you can watch without signing up.
If I compare the two, I think Phlearn offers better value for your buck.
---
3. LESSONS
---
Basically, KelbyOne training covers photography topics from start to finish.
Now, what do I mean by that?
It's simple. They have a bunch of courses tackling fundamentals and basics of photography.
They also have post-processing lessons that will help you get the photos you always dreamed of having. Plus, they have everything else in between.
On the other hand, PHL focus more on the editing aspect of the art. They have Photoshop and Lightroom courses that will help you get through post-processing as efficiently as possible.
They also offer retouching tutorials that will help you turn an imperfect photo into a really good one.
Don't get me wrong…
They offer digital photography classes on how to create stunning photos too, but the main reason why people join PHL is to improve their editing skills.
---
4. MOBILE ACCESS
---
KelbyOne had recently launched their mobile application that lets you view the tutorials on your smartphones.
Not only that, they even have a dedicated application that you can connect to your TV. Because of this advancement, you get to watch the videos anytime, anywhere.
And even better news than that is…
This app is not only available for Plus and Pro members, but also to free members as well.
Just like KO, PHL also grants you access to the lessons on your mobile device.
This is a really great feature that promotes education wherever you may be. Because of this, you don't have to worry about missing an update from PHL, ever.
---
Which One to Choose? The Verdict
---
These two e-learning hubs are great in their own respective ways.
However you wish to proceed, I'm confident enough that you will gain a lot of knowledge from either of these two platforms.
After all, your experience will depend on how well you absorb the topics and how long you want to spend watching the videos.
Look:
If you think you only want to master a specific topic, or go through lessons for a short period of time, then KelbyOne would probably be a better option.
Since they have a monthly membership fee, you can easily stop paying once you completed all the lessons you wish to take.
(Udemy, for example, charges a fee per specific tutorial. You can read another comparison post here.)
On the other hand, if you think you want to continuously learn and be updated with the most current trends in photography, then PHL might work best for you.
It is especially for you if you prefer to focus more on Photoshop, Lightroom and anything to do with post-processing.
For an annual membership fee, you will have a whole year ahead of you to grow and become a better artist.
Also, this is best for people who are busy enough to complete several lessons per month, or those who prefer a slow-paced learning approach.
Bonus tip…
I know we all have different preferences when it comes to education and teachers, and it's normal.
If you are the type of learner who wants serious and professional training, then KelbyOne is the site to go. Click here to join it. 
But don't get me wrong. There are instructors at KO who are really great at teaching without being too serious (to the point of making the course boring).
If you are the type of learner who easily gets bored watching videos, then Phlearn is the place to go. Their instructor has a really great reputation for making each lesson fun and exciting. Click here to join it.
However, I have an even better suggestion.
Check out my review of SLR Lounge Premium – it might be the best value for your buck if you join the lifetime membership, and learn everything from Pye Jirsa himself!
Whatever you choose, make the most out of the experience and come out a better photographer!
---
KelbyOne vs Phlearn: Thoughts?
---
Look:
It's possible that you've spent the last few years to learn how to take better photos through a trial and error process. I know that many people try to figure things out for themselves and spend hours on forums asking other photographers about equipment and techniques.
I personally believe in having a proper guidance and having the expert photographers lead the way. There are a lot of great resources that you can take advantage of in this day and age, many of which are at an affordable price.
Now…
I'd like to hear from YOU:
Have you taken any photography courses in the past?

What training platform you'd choose to help you crush it with digital photography and Photoshop editing, Phlearn or KelbyOne?