What if you don't want to carry around bulky DSLRs?
What if there was an iPhone photography course that could teach you how to take awesome shots with just your smartphone? You're in luck. There is one.
It's iPhone Photo Academy by Emil Pakarklis.
I personally bought it and, in this review, I want to explain why I think it's one of the best options for iPhoneography enthusiasts.
Today you'll learn:
who is the program for

what to expect once inside

iPhone Photo Academy complaints

is iPhone Photography School legit

the list of Emil's bestselling digital products

lots more
If you're interested in crushing it at mobile photography, then keep on reading.
---
iPhone Photo Academy Course (Summary)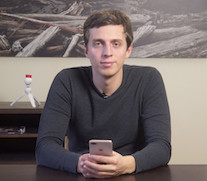 Company: iPhone Photography School
Instructor: Emil Pakarklis
Best For: Beginners/enthusiasts
Price: $99 ==> Click here for current discounts!
Money-Back Guarantee: 30 days
Recommended: Yes!
This course was created by the founder of iPhonePhotographySchool.com, Emil Pakarklis, to help people take better photos with just their iPhones.
Let's face it:
It's impressive what your iOS camera is capable of.
But if you have the knowledge of the photo-related rules and techniques, as well as some editing skills, then YOU will be able to create photos that will wow others.
As Emil often says, your smartphone is just a tool. What matters is HOW you use it.
And learning how to use this tool to its fullest potential is exactly what you'll be learning in all iPhone Photography School courses.
The list of his bestsellers to check out:
The best part about these digital products is that they have been designed in a way that even total newbies can follow along easily without any prior experience or technical background in photography.
All the techniques taught inside these videos are simple enough for anyone to learn regardless of their skill level or previous education on the subject matter.
Now, is iPhone Photography Academy worth it?
Absolutely! I've personally bought and went through the course, and in my opinion, it's PACKED with value and totally worth your money.
==> Click here for current discounts!
---
iPhone Photo Academy (Video Review)
---
Here's a video based review as well that you can check it below:
==> Click here to subscribe for more videos!
---
What Makes This Training Special?
---
So…
What makes this e-course special? In this section, I want to talk about what it is about, who it is for, and why it might be a good choice for you. 
Emil Pakarklis Biography & iPhone Photography School
I'd like to talk a bit about Emil Pakarklis.
He's a professional iPhone photographer and blogger with years of experience. His journey started when he realized that he can take sweet photos with his first iPhone 4s camera.
Around that time, Emil also started a useful website called iPhone Photography School, which was the first one of its kind back then.
His goal with this website is to provide free information on how to take better pictures with your current smartphone and he does a great job of accomplishing that mission.
(He actually founded Photography Pro business as well.)
An increase in demand encouraged him to start a fully-fledged photography course to teach people step-by-step how to take awesome shots with the "toy" they carry in their pockets.
Today, IPA is a bestselling digital product and for good reason.
What is iPhone Photo Academy and who is it for?
Like I said earlier, IPA is an in-depth online training to help you master the art of iPhone photography, no matter what model you currently own.
The author shares his insights on how to take stunning pictures with your smartphone.
The good thing is that the videos are easy to digest, they are short and straight-forward, and you don't have to worry about having zero experience in photography.
In fact:
The less you know, the better!
Without a doubt, IPA is very beginner oriented. But even if you're an enthusiast who does have some experience with (mobile) photography, you'll certainly benefit from it too.
Why would it be a good one for you?
There are several reasons which include, but not limited to, the following:
step by step structure

you learn from an experienced iPhoneographer

helpful, private FB community

the lessons are easy to understand

self-paced learning and lifetime access
Bottom line is this:
If this is the genre you're interested in, then (in my opinion) there's no better program than iPhone Photo Academy.
==> Join this e-learning platform today.
---
iPhone Photo Academy Course Structure
---
Now…
How's it structured? Once inside, you'll find 6 main modules plus a few bonus videos that you'll get at an affordable price.
Play the screen video below to see what exactly to expect:
(UPDATE: The interface recently changed for better user experience.)
Let's break down those.
Module 1: The Essentials of iOS Camera
This module is very newbie-oriented. 
It doesn't matter if you have zero experience with iOS cameras or photography in general, you'll learn the very basics in this section. 
For example…
You'll learn how to properly hold your camera, how to quickly open it, the several ways to release a shutter, as well as how to get the perfect focus and correct exposure.
I've been an "iUser" for years and even I was impressed.
(And that's just Module 1!)
Module 2: Additional iOS Camera Features
As you can probably guess, this module is a follow-up to the first one.
In here, Emil shows slightly more advanced tips and features that come with your smartphone camera.
Specifically, you'll learn how to choose the right settings, how to use the Burst Mode and what do you need it for, how to take advantage of the HDR mode and so forth.
This is the stuff that would probably take a while to find and learn on your own.
This is also the module that seems to be updated quite often because you'll see some lessons that are related to the latest and newest iPhone models because they offer additional features that are not available in the older ones.
Pretty awesome, don't you think?
Module 3: The Principles of Great Photography
Here's the deal:
Photography is not really about the tool.
It's about having the right mindset, as well as knowing some basic principles that make photography great.
Emil will share his knowledge on how to choose the right angles to produce awesome iPhone pictures, the essential principles of composition, why light is important, and so forth.
Basically, you'll learn the "secrets" of the trade, if you will.
To experienced folks this module might be too basic, but if you're a beginner, it's a must watch for you!
Module 4: Creative iPhotography Techniques
Emil touched on the creative photography techniques in the previous module, but he goes deeper in this module.
And it's an interesting one!
You'll learn about the power of telling stories with your photos and how to create shots with reflections, silhouettes and shadows.
It'll definitely get your creative juices flowing and you'll have fun learning this stuff.
Module 5: Common Scenarios for Smartphone Photos
Here's the thing, photography has different scenarios/genres. And every genre requires a certain technique or mode to use.
(Hell, even cameras and lenses have to be bought based on what photography style one is into.)
Anyway…
In this module, you'll learn about common scenarios of iPhoneography and the tips for taking great portraits, action shots, landscapes, candid/street/travels, and low-light photography.
Each video lesson is about 15 mins on average and it's PACKED with valuable info.
Module 6: Technical iPhone Photography
As the title suggests, this module is more technical.
Emil covers topics like balancing ISO and shutter speed, as well as the Camera+ dedicated iOS camera app (in case you want to invest $3 in it).
I think it's a more advanced level and you might need to re-watch the lessons to let it sink in.
Bonus: Editing Techniques For Color & Exposure
I would actually mark this as the 7th module (even though officially it isn't). 
It offers pretty advanced tips on photo editing and other simple techniques for perfect color and exposure.
Ideally, you'd want to invest in iPhone Photography School's editing course but this module gives you pretty good introductory information.
Besides this module, you'll also get access to other "classes" on how to manage your photo library, how to preserve the quality of your mobile photos, and some analysis videos.
Pretty awesome.
---
Is iPhone Photo Academy Legit? Worth It?
---
Perhaps it's how the sales page looks like, but one of the most common questions people have: "Is iPhone Photo Academy legitimate?"
Well…
I've personally paid for the course myself and went through it and I can confirm with 100% certainty that it's not a scam and certainly worth investing in.
Without a doubt, iPhone Photography School has a wonderful, responsive team and they offer valuable lessons information (free or paid).
Below is a video where I answer some of the common questions people have:
==> Click here to subscribe for more videos!
(By the way, you can follow them on YouTube and see if you can resonate with the info/Emil's style of teaching.)
Other questions you may have:
Q: Does iPhone Photo Academy offer discounts?
Usually it's marketed at a 80% discount price.
It's possible they also make this discount on Black Friday/Cyber Monday with 90% OFF discount, but you'd have to check if it's live.
Q: Can you download the iPhone Photo Academy lessons?
I'm not sure if you can download the videos (so you'll only be able to watch the videos when you have the Internet) but you can download the summary notes.
Q: Are there any iPhone Photography School complaints?
As far as I know, there are none.
Sometimes people freak out when they don't get emailed the information (and it simply ends up being in Spam folder). If they accidentally get charged twice, then they are being refunded the second accidental charge.
In my experience, the iPhone Photography School team is very responsive and will be there to help!
Q: Emil Pakarklis net worth?
There's no official source on that.
I can only say that he's a skilled online businessman with years of experience who has several bestselling courses for at least $99 price tag and high performing websites that gain over a million of free traffic every month (from Google and YouTube).
But if you'd like to learn more about his bio, check out this Emil Pakarklis review.
Q: Is Emil Pakarklis associated with the iPhone Food Photography course?
No, these are totally different products.
However, the iPhone Photography School DID work together with Andrew Scrivani to bring iPhone Food Photography course to you.
Q: Does IPS have an app?
I didn't know this myself but surprisingly, yes, there is. You should search for "iPS Course Platform" in your smartphone's App Store.
Then it should sync with their desktop course platform.
Note: The only thing I noticed is that the app info says "iPhone Photo Masters Academy", I believe it's the one that's now changed to "iPhone Art Academy" (which was also removed).
---
How IPA Helps You Become a Better Photographer
---
I'll be honest…
I'm a lifelong learner and a huge fan of online classes.
I've bought so many on different topics and learned from various experts in their niche. And most people are like me: they like to be "spoon-fed" and get proper guidance.
Of course, I watch YouTube videos and participate in online forums but I pay for the step-by-step structure/foundation to accelerate my growth.
Let's face it:
If you want to master mobile photography, you're likely to start crushing it in no time if you learn from photography experts who know this stuff and can deliver this knowledge to you.
(As opposed to trying to make sense of all the individual videos and posts you've seen online.)
Do you agree with me on this?
And hey, I also encourage you to pair this digital product, with Emil's other bestseller: iPhone Editing Academy (review).
Speaking of…
---
Emil Pakarklis iPhone Photography Courses Today
---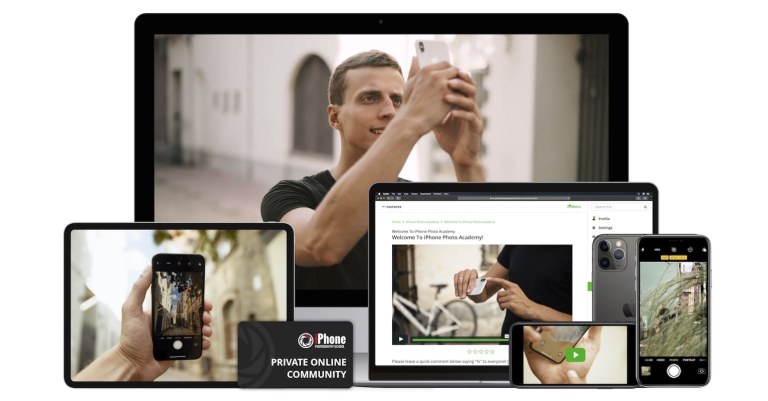 In this section, I'd like to talk a bit about Emil Pakarklis' online iPhone photography courses that I have access to. 
It's the one being reviewed here in this post.
IPA a great introductory course for beginners and enthusiasts alike who'd like to learn the principles of photography and step up their iPhoneography skills.
As you've learned already, it covers a lot of topics in a compact amount of time. And there are a lot of features that would take you forever to learn about on your own.
Once you've got that covered, you may want to enroll in Emil's other courses to learn how to edit your smartphone photos.
==> Click here to join it today. <==
Truth is…
A lot of images you see online likely have been edited to enhance their power/message, call it however you want. If you feel that yours need a bit of work to do, Emil can help you with that as well. 
You'll learn simple editing techniques that will take your post-processing to a new level.
Of course, if you've never done any photo editing, you may need to watch the lessons a few times to let it sink in. So it's a good thing you have lifetime access, eh?!
==> Click here to check it out. <==
This course is actually being taught by an experienced photographer, Mark Hemmings.
Mark teaches mainly 'big-camera' photography skills and is one of my favourite instructors. I've written a review on those, which you can read here.
Anyway…
If you want to step up your game and get truly creative with iPhotography and learn new mad techniques, then IAA is the one for you.
Here's what I found inside the platform by one of their loyal customers:
Pretty awesome, eh?
==> Click here to check it out. <==
This is a brand new course that was launched in late 2020 and they keep adding lessons and bonus videos a couple years after.
If iPhone Photo Academy is the first step you take to learn how to take images, the iPhone Landscape Mastery is a whole new level.
It's instructed by Clifford Picket and it's AWESOME.
If you love landscapes as much as I do, you'll be blown away by the quality of the production, by the tips and tricks that you learn, and the views that you'll get to experience while travelling virtually with the instructor.
I mean…
It truly is a breakthrough online course to take outstanding photos of nature and landscapes. Don't believe me?
Check it out for yourself.
After all, you do get a 30-day money back guarantee 😉
==> Click here to check it out. <==
---
iPhone Photography School Reviews
---
Look:
iPhone Photography School is a platform that has the potential to help you take your smartphone shooting skills from good to great. Its aim is to allow you to capture photographs like those seen in National Geographic magazine and The New York Times.
Their free content is amazing, but their paid content is even better. And remember, when you have a step by step structure, you learn faster and save time in the process.
Now…
I'd like to hear from YOU:
Have you taken any digital courses by Emil Pakarklis or Mark Hemmings' Digital Camera Mastery?

Any other questions you have that weren't answered in iPhone Photo Academy reviews published in 2024

?