You may ask yourself:
How do I make my iPhone video professional?

How to capture the beautiful moments on video with just my iOS camera? 
You're in luck because there's a new iPhone videography course on the market today that could teach you how to capture awesome moments with just your smartphone.
It's iPhone Video Academy by Simone Ferretti and iPhone Photography School.
I personally have access to it and, in this iPhone Video Academy review, I want to explain why I think it's one of the best options for iPhoneography enthusiasts.
Today you'll learn:
who is the program for and what to expect once inside

iPhone Video Academy complaints

is iPhone Photography School legit?

the list of IPS' bestselling digital products

lots more
If you're interested in crushing it at mobile videography, then keep on reading.
---
iPhone Video Academy Review (Summary)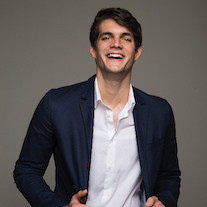 Company: iPhone Photography School
Instructor: Simone Ferretti
Best For: Anyone to learn iPhone videography
Price: $99 ==> Click here for current discounts!
Money-Back Guarantee: 30 days
Recommended: Yes!
This course was created by iPhonePhotographySchool.com team in conjunction with Simone Ferretti, to help people take better videos with just their iPhones.
Let's face it:
It's impressive what your iOS camera is capable of.
But if you have the knowledge of the filming rules and techniques, as well as some editing skills, then YOU will be able to create videos that will wow others.
As the founder of iPhone Photography School Emil Pakarklis often says, your smartphone is just a tool. What matters is HOW you use it.
By the way, the list of other bestsellers to check out:
The best part about these digital products is that they have been designed in a way that even total newbies can follow along easily without any prior experience or technical background in photography.
All the techniques taught inside these videos are simple enough for anyone to learn regardless of their skill level or previous education on the subject matter.
Now, is iPhone Video Academy worth it?
Absolutely! iPhone Video Academy course is worth buying and offers a lot for your buck.
To be honest, I was waiting for a course like that to come out because as a content creator focused on videos, I wanted to learn how to film better using just my iOS camera.
And just like other iPhone Photography School courses, this one comes with a lifetime access and is also packed with value and totally worth your money.
==> Especially at the current 80% OFF discount.
---
Who Is Simone Ferretti?
Simone Ferretti is an instructor at iPhone Video Academy.
He's a professional photo/videographer who started his passion at a very young age of around 10 years old and has a lot of experience doing what he loves.
Simone is also an entrepreneur, educator, and a content creator with a huge following on TikTok, Instagram, and YouTube.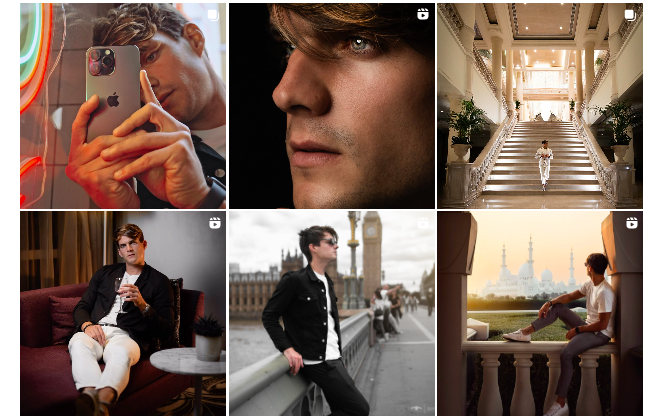 Not only has he gained over a million social media followers, but his clients include major brands like Google, Adobe, DJI, Intel, Bentley, The Ritz-Carlton, just to name a few.
Pretty impressive!
So this is the young man who will be your instructor at iPhone Video Academy, and will teach how to create high-quality videos using your iOS camera only.
He will give you the proven formula for captivating iPhone videos that will take you only hours, not years, to learn.
What Is iPhone Video Academy, Exactly?
First things first:
Don't confuse the course created by Simone Ferretti/iPhone Photography School with James Wedmore course with the same name. These are completely separate.
So, what is iPhone Video Academy about?
Like I said earlier, iPhone Video Academy is an in-depth online training to help you master the art of iPhone videography, no matter what model you currently own.
(This is something that many students at iPhone Photography School were requesting and it's finally here!)
Your instructor, Simone Ferretti, will share all the knowledge he has on how to take stunning videos with your smartphone.
The good thing is that the training videos are easy to digest, they are short and straight-forward, and you don't have to worry about having zero experience in this area.
In fact:
The less you know, the better!
Without a doubt, iPhone Video Academy is a great choice for complete beginners and enthusiasts who already have some experience with (mobile) photo/videography.
How Does iPhone Video Academy Help You?
The truth is:
It's hard to stand out online these days. And it's even harder to take truly amazing videos by yourself if you have limited experience and skills.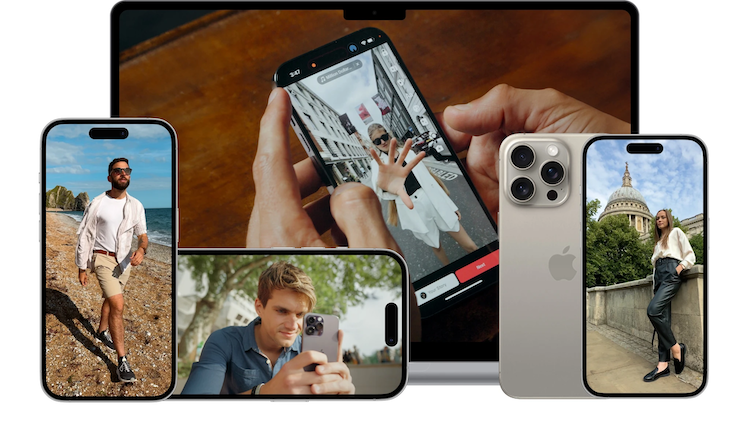 The iPhone Video Academy course takes you from wherever level you are now to becoming a master at capturing everything you feel with just your iOS camera.
Having this knowledge and applying to practice the simple techniques can help you:
skyrocket your social media,

boost your confidence,

impress potential employers,
And even could propel you to Instagram fame.
The course provides practical advice and step-by-step formula that is easy to follow, even for beginners.
Now…
If you combine iPhone Video Academy with other best-selling iPhone Photography School courses, then you'll be able to master not only videos, but also significantly step up your photography game.
(You can check out the iPhone Photography School review here.)
Who Is It For?
Everyone has different reasons for joining iPhone Video Academy.

Some may be great at using their DSLR camera, but cannot master their iPhone to its full potential.
Some are aspiring social media influencers and creators who want to step up their content game.
Some want to master videos to help propel their offline business/career.

And some simply want to be able to capture everything they see and feel specifically on video, and using specifically their iOS camera.
But one thing is clear:
In this day and age, the ability to shoot wonderful videos is a great skill to have in your set, whether for personal pleasure or business.
And considering that your pocketable device likely costs at least $1000, isn't it worth learning to use its maximum potential?
If you're curious to join, what to expect once you're inside?
The Course Structure
First things first:
This is a straightforward course with easy to digest videos, that you can watch on any device.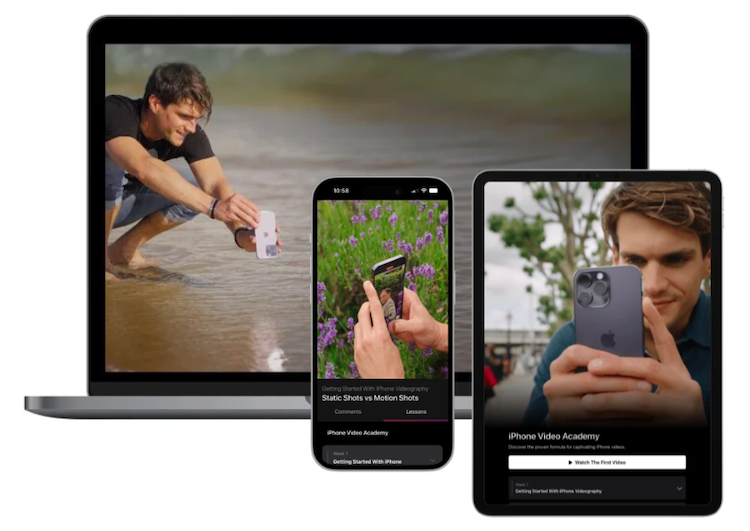 You'll find 35 videos that are around 330 mins in total.
Here's what to expect in those modules.
Module 1: Getting Started with iPhone Videography
This is an introductory module with several lessons where you:
explore the iPhone's interface and lenses

learn the difference between static and motion shots

find out the essential and advanced iPhone camera movements
Even if you're an advanced enthusiast, I'd suggest you don't skip this because you might pick up something that you didn't know before.
Module 2: Mastering Composition and Exposure
Just like in photography, you need to learn composition, rule of thirds, exposure, and lighting. And that's exactly what you'll find in this module.
The lessons are on the following topics:
Key composition techniques for video

Finding balance with the rule of thirds

Dynamic video angles with your phone

Layering and parallax: adding depth to your iPhone videos

Creative composition techniques

Mastering exposure on iPhone videos

Working with different lighting conditions
This is the fundamentals to know about when video shooting with your iOS camera.
Module 3: Leveling Up with Advanced Techniques
Once you learn the fundamentals in module 2, you move on to module 3 which is about leveling up with advanced techniques. 
Here's what lessons will be about:
Epic moments with iPhone slow motion

Embracing the art of Cinematic Mode

Working with Action Mode

Smooth shots with iPhone gimbals

Creating time-bending videos: time lapse & hyperlapse

Achieving high quality sound in iPhone videos
When you'll know the basics, I feel you'll really enjoy this module.
Oh, and the level of satisfaction you'll gain when you create the kind of videos you didn't know you could!
Module 4: The iPhone Editing Studio
Cuts, music, colors…
In this module Simone will teach you everything you need to know about editing the footages shot on your smartphone.
Needless to say, it's certainly an essential part of your learning journey because fantastic videos don't come straight out of your camera.
Module 5: Bringing Your Vision to Life
This is a bonus module, with Simone's tips on how to bring your vision to life and simple shortcuts to give you the maximum confidence.
Module 6: Aerial Photography & Video With A Drone
This is a bonus module, in case you're thinking about getting a drone and want to master aerial photography with it.
It's important to note that this entire section is taught by Clifford Pickett, from another iPhone Photography School's course.
While it's great information, you may have to skip it entirely if you've already purchased Capture It All course (the video review below).
Module 7: Social Media Hacks
I've mentioned earlier that Simone has a massive following on Tiktok and Instagram, and in this bonus module he'll share his best social media hacks.
You'll learn the best practices to get likes and views with the videos you post, which can potentially skyrocket your social media following.
If you want to leverage TikTok or Instagram to promote yourself/your business or brand, then this will be a nice bonus section for you.
Lifetime Access to the Course
Let's face it:
A lot of us have busy schedules or prefer to learn at our own pace.
Just like all other iPhone Photography School courses, the iPhone Video Academy also offers you a lifetime access to it. This is an important feature for me personally.
Sometimes I can't keep up with all the projects and courses I'm a part of, and sometimes I like to go back and watch the tutorials again should I need to refresh my memory.
If you're like me, then you'll love the lifetime access feature.
How Much Does It Cost?
The original price of iPhone Video Academy is $495, but it's often marketed at a 80% discount price for $99.
On Black Friday/Cyber Monday or other special promo dates, you can grab the course with a 90% OFF discount.
==> Check out the current discount price.
iPhone Video Academy Complaints
While the course itself is pretty great in my opinion, I did notice people complaining about 2 things:
Complaint #1:
People were a bit disappointed that compared to other comprehensive iPhone Photography School courses, this one was shorter.

Complaint #2:
This kind of builds up on the first complaint, but some students felt that the Drone bonus section taken from Capture It All course was unnecessary.
I understand that these are valid feelings by some of the students, and clearly iPhone Photography School team uses this feedback into account and works hard to improve their courses.
This being said:
Should you refrain from getting this course because of these 2 complaints shared by some of the students?
What I can say is that you can invest in this program and if in case it doesn't live up to your expectations, then you can request your money back.
You'll have 30 days to check out the course risk-free, so why not form your own opinion about it?
Is iPhone Video Academy Worth It?
Now…
Despite the disappointing feelings some of the students had about the length of the course and the drone bonus section, yes, iPhone Video Academy course is worth it, especially if you happen to grab it at a significant discount price.
(Sometimes they might offer 90% OFF, so be sure to click on that link!)
The bottom line:
The iPhone Video Academy course is worth your time and money if you wish to truly master the videography game with just your iOS camera.
Same goes for other iPhone Photography School courses:
Whether you want to learn everything about shooting with your iPhone, or prefer a particular genre, you'll definitely find something that suits your taste.
Now, I'd like to hear from you:
What do you think of this iPhone Video Academy review? Have you taken other courses by iPhone Photography School? If yes, what was your experience as a student?
Share your thoughts in the comments below!