Let's face it:
In today's digital era and social media-driven society, taking good selfies is almost a requirement to stand out among the crowd.
Having the ability to take great self-portraits not only helps you stand out and land clients, but it also improves your self-confidence.
The best part is that you don't need to seek help of professional photographers to do that.
And that's what we'll discuss in Advanced Selfie University review today (an online photography course by Sorelle Amore).
I have access to the course and I'll let you in on honest opinions about this program in a bit. But first, let's get to know the founder, Sorelle Amore.
Who Is Sorelle Amore? (Quick Background)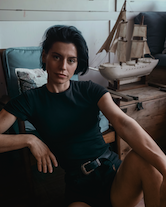 Sorelle Amore is a photographer and entrepreneur of Australian descent.
Born in 1989, this young woman is living her best life as a photographer, social media influencer, activist, and content creator.
She is also an advocate and firm believer in the digital nomad movement – an organization promoting a lifestyle where one travels yet continues to accomplish work remotely (online).
Sorelle loves the freedom she gets from this and shares her experiences with her followers online.
Through her channel and social media platforms, Sorelle Amore imparts everything she knows about photography, travel, personal freedom, and self-love.
Most importantly, she is the woman behind the popular Advanced Selfie University course.
She's also a creator of the following online courses:
(But today, we'll focus on the photography course.)
Self-Portrait Mastery: Is It Really Necessary Today?
There are several ways to express yourself artistically speaking, and one of the simplest forms is through self-portraits.
More often than not, self-portraits become a form of empowerment for many. Living in a digital era, you now have more opportunities to present yourself to the world – carefully curating how people see you as an individual.
There's nothing wrong with wanting to be seen as who you truly are. If anything, it's the best way to preserve your own identity.
Aside from that, a lot of people seriously want to master the art of self-portraits just so they can develop their photography skills, be able to connect and communicate with a community with similar interests, or simply as a means of personal branding/storytelling.
Advanced Selfie University: Who Should Buy This Course?
I'll get straight to the point…
This will be an obvious point, but first of all, Advanced Selfie University is perfect for everyone who wants to take good self-portraits!
Whether you are totally new to photography, or if you're an advanced enthusiast wanting to focus on this particular genre, everybody gains something from Sorelle's course.
Or, it could simply be perfect for someone wanting to create unique images for their portfolio.
Just like this student Markos:

Other people also want to just make the most out of their solo travels like Emma here:
Or, simply be confident in taking selfies like this member. Marcos:
So, ASU is really for anyone who wants to take better selfies for whatever reason they see fit.
As a huge side effect, you gain great level of self-confidence when you see the images of yourself you're able to produce.
If you're still in doubt, read on to see what Sorelle has in store for you!
Now, into the meat of the discussion…
What Is Advanced Selfie University? (Review)
Advanced Selfie University is an online photography course created by Sorelle Amore.
It is a digital learning tool that aims to provide valuable information on how to take good selfies, for whatever reason you might have.
Through this lesson, you will not only learn about the photography aspect of portraiture but also discover yourself as an individual, finding which style/expressions suit you best, self-branding, harnessing your creativity and personalization, and so much more.
If I'm being honest, this course is very RAW in the sense that Sorelle provides uncensored discussion about how she feels when taking selfies, what she does to become more confident in posing, and literally just being true to herself and her passion for portraiture.
And if you're curious whether you need expensive photography equipment for this, I'm spilling the beans early on – you DON'T!
You could be using the most basic tools, but you'll still end up with gram-worthy selfies.
Inside Advanced Selfie University
This training is composed of 10 major modules (including 1 advanced lesson), but you can finish it in one sitting without a sweat – 2 hours more or less without taking a break.
Don't get me wrong! The entire course is broken down into several video/text modules for easier consumption. You can pause and play as needed.
Usually, the recordings are around 1-5 minutes, while a few discussions could be more than 15 minutes.
Let's have a look at the course outline.
Lesson 1. Preparation
This is a very short module. You can complete it in around 14 minutes.
Here, you will know what gear you need, the right kind of clothes to wear, and other tips on how to improve your chances of getting good selfies.
After watching the clips, you will learn what factors will make or break your self-portraits, what should be avoided, and how to do better next time.
Spoiler!!! Choosing the right colors will greatly impact the results of your portraits. 🙂
Lesson 2. Camera Basics
This module is specifically included for the benefit of complete beginners.
Here, you will learn about the basic things about your camera, how to properly shoot with it, the right settings to get that amazing photo, and many more.
If you're an expert or a pro, you might find this too basic and might want to skip out on it. However, I don't recommend skipping since Sorelle shares some of her most personal experiences and techniques you may find useful.
Lesson 3. How to Pose
If you have always thought a selfie is all about close-up headshots, then you haven't really explored self-portraiture at its core. In this lesson, you will learn how to do proper poses to stop looking awkward in your photos.
Posing might be a bit awkward or difficult, especially for shy people. Some even feel insecure taking selfies for all the wrong reasons. Have a look at what Celine shared here:

Plus, this section also includes examples of selfies taken and edited by the coach herself, letting you in on her thought process the entire time.
Lesson 4. Personal Branding
There are a variety of reasons why you might want to master self-portraiture, one of which is for personal branding. You have to take photos that represent your true self if that's the message you want to convey to the world.
Since your photographs will tell a story about you, it's good to properly curate them so they send your message to target viewers. Sorelle will discuss several aspects of personal branding in this module.
After finishing the section, you should be able to determine how you wish to portray yourself in your selfies.
Lesson 5. Lighting and Focus
No matter what type of photography you are into, it's undeniable that proper lighting and focus play a crucial part in every session.
If you don't have any idea how to use lighting to your advantage, this module is for you.
It includes tips on the best kind of lights for portraits in various settings and some cool techniques in setting up the focus of your camera to achieve the results you want to get.
Lesson 6. Easy Advanced Selfies
When we say self-portraits, it doesn't necessarily mean just taking headshots. Sometimes, it could also mean taking photos of your entire body, from head to toe.
In this module, you'll learn and discover that finding the best angles that complement your features is the key to getting good selfies.
It also includes a discussion of the best locations you can go to in order to achieve that magazine-cover-worthy image. Plus, you get to see some real-life sample photos from your coach.
Lesson 7. Mobile Phone Advanced Selfies
In this day and age where mobile phones have powerful cameras built-in, it would be a waste not to use the tool to take good photographs.
At some point, you might think it won't produce images with quality at par with those taken from a pro-grade DSLR, and that's totally understandable.
In this lesson, you'll discover the best settings on your phone to take those extraordinary shots like a pro. Not only that, it also discusses how you can optimize your phone so you get the best selfies.
Then, of course, the phone editing part will complete the section.
Note:
If you want to focus SPECIFICALLY on iPhone photography, check out iPhone Photography School courses (street, landscape, editing, food photography and other genres using iOS camera only.)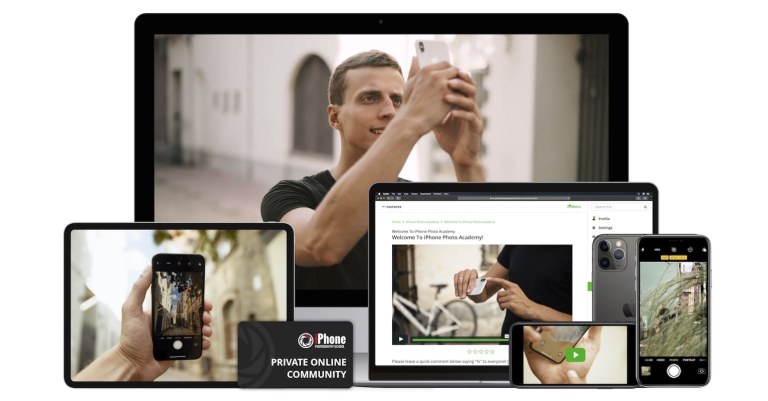 Lesson 8. Interval Timer Photography
Doing self-portraits alone might be a little hard for some, especially without remote shutters/triggers. So, Sorelle will teach you how to utilize an interval timer on your device so you can still get that selfie done without needing help from anyone.
Lesson 9. Drone Advanced Selfie
This is a very advanced lesson for those of you who might be interested in getting aerial shots using the drone. It could take a lot of practice before you master composing your shot, flying your drone, and getting that WOW factor.
But Sorelle will guide you through it and will give you some ideas on the best poses for these cool images.
Lesson 10. Post-Processing (Editing)
Editing is the most fun part of photography (but kind of tedious sometimes, ha!) If you're not very familiar with the photography editing process, your coach will teach you how to do just that.
And, she will even let you in on her personal thought process during the entire post-processing by editing sample self-portraits.
This section will also teach you about turning your photos into art, using basic Photoshop techniques, retouching, and a lot more.
This will conclude the course and by now, you should be able to get those amazing self-portraits without breaking a sweat!
What Students Have to Say About the Course
Not to be biased or anything, students (that includes me), are very thankful for this course for bringing out the best selfies in us. Here are some honest feedbacks about ASU:

It's amazing how many people saw this lesson not only as a way of learning how to properly take self-portraits, but also promote self-discovery, self-love, confidence, branding, and many other non-tangible results.
BasiMental here certainly enjoyed the course, despite having some topics already known to him:

Although Jason Wolf felt a little disappointed since he already knew the things Sorelle mentioned in the course (he's not new to photography and has lots of experience), he still loved the coach and everything she does enough that he didn't bother asking for a refund:
As for me, I'm one of the "shy" people when it comes to doing self-portraits so this course really moved me to appreciate both my features and flaws. Enough to make me become more confident in taking selfies!
What I Love About Advanced Selfie University
With lots of online courses about photography and all the free information on the Internet, it's not surprising for people to double-take when choosing which lesson to purchase.
But in my honest opinion, Advanced Selfie University is worth the investment. Why? There are several reasons to love it.
First, it is not restrictive. Some photography courses will force you to stick to the rules. However, in this class, Sorelle encourages you to do trial and error as much as you can. After all, these are selfies meant to be enjoyed.
In fact, she even encourages you to check your favorite celebrities, artists, or someone you consider as an inspiration so you have a benchmark of what you truly like.
Plus, a pro trick from her is to find a popular figure with similar features/body shapes so you can have an idea of what will look good on you.
Another thing that really impressed me is the emphasis on creativity and personalization. This lesson will not limit you to just what you already know. Instead, it promotes thinking outside the box and exploring yourself and your strengths.
Most importantly, it includes discussions on self-branding, self-confidence, etc.
In short, it teaches you how to be YOU (in self-portraits)!
But wait…
Even the best courses have flaws, and Advanced Selfie University is no exception. There are a few things, that I would say, need a bit of improvement or wished it was done differently.
Although there were discussions on proper techniques for taking great photos, it would have been nice to have a bit deeper lesson on composition for self-portraits. But, that's something you can learn as you go along, so it's not a major drawback.
Also, it's a lesson for absolute beginners. This will only be an issue if you're a pro because you might already know what Sorelle shares here.
Other than that, this course is worth your every penny!
Speaking of pennies…
How Much Does Advanced Selfie University Cost?
Advanced Selfie University by Sorelle Amore is only gonna cost you $67.
That's a really good price-value ratio given all the learnings and improvements you'll gain after completing the entire course.
And, you will enjoy lifetime access once purchased so you can watch it over and over again. 🙂
Is Advanced Selfie University Worth It?
Without a doubt, Advanced Selfie University is worth both your time and money.
You are not only learning from a technical standpoint, but what you're really getting is a holistic lesson on self-empowerment, confidence, branding, and self-expression. Those are more valuable lessons that you can carry on for life.
==> Grab your spot here today!
Over to you:
Did you enjoy this Advanced Selfie University review?
Have you taken any of Sorelle Amore's courses before?
Let me know your thoughts in the comments section below!