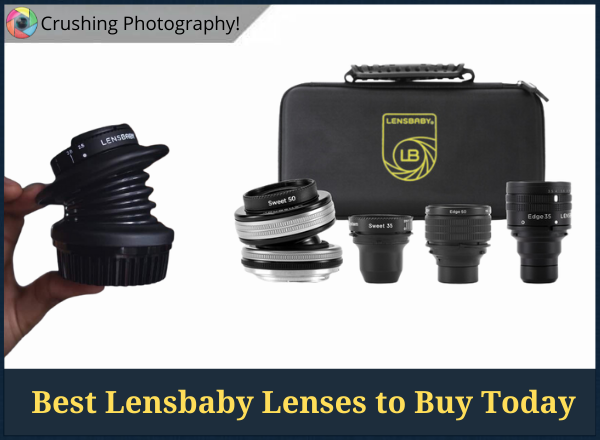 Picture this:
You're in the market for a new lens. You've tried a macro glass, fisheye, a 35mm against an 80mm, but you're craving something completely new for special effects photography. Something like a Lensbaby lens.
Today, we'll cover the following:
what does a Lensbaby lens do

is this brand even worth it this year
In this lensbaby review/guide, I'll also be covering the best lenses and optics available, the best combination of those, as well as cover their specs. (Videographers and film creators are also welcome here. This type of glass can be used in both photography and film.)
Without further ado, let's get started.
---
What Is a Lensbaby Lens (Used For)?
---
So what exactly is a lensbaby and what is it used for?
It's a brand of special effects glass known for their selective focus, distinct bokeh and blur, and perspective-altering capabilities.
Stretched bokeh, swirly backgrounds, and effects akin to tilt-shift photography are some of the attributes of your images.
Naturally, lensbaby lenses and optics are different from one another, not only in the conventional sense (aperture, sensor type, etc…), but in the special effects the optic produces.
A lot of them have macro capabilities, so any close-up photography enthusiasts will be delighted to have a Lensbaby on hand.
Their Sol lens, for example, is excellent for anyone getting started with Lensbaby photography. It uses the Sweet Spot optic, which specializes in zoom-like blurs and sharp focus. 
These blurred out parts have the look of the shutter closing as the glass zooms in. The lines created by this effect centre all the attention to your subject, creating a very clear line of sight.
Let's get more specific about the best glass & combos.
---
Best Lensbaby Lenses & Optics
---
Spark Lens & Sweet Spot Optic
Starting off with one of Lensbaby's staple glass, the Spark lens allows photographers to tilt and squeeze the lens to their liking.
Its design was inspired by the brand's original Spark all the way back in 2004, and has been used in numerous professional projects for Netflix, HBO, and Amazon, among others. It's even been used in academy award nominated films.
It comes in two options: body only, or with the Sweet Spot optic.
The Sweet Spot optic is known for capturing sharp focus shots with beautiful motion blurs.
As a result, your photos and videos will naturally create vision lines that lead your viewer's attention to your subject. The blurs are customizable, of course, meaning you can control the strength of the motion blurs to your liking.
Combine that with the Spark's tilt and squeeze functions, which angle your focal point so that it's not parallel to your sensor, you have yourself some pretty interesting shots.
Shots of, or expressing, excitement, travel, intoxication, really anything where motion is a key factor, come to life more powerfully with this combination.
The viewer feels the motion more vividly.
Even motionless shots can deliver that feeling. The stretch effect on the bokeh evokes a feeling of being drawn in, as though the subject is pulling you in with their gravity.
It's a great combination to experiment with, and it's affordable too!
The brand offers the Spark + Sweet Spot combination for about $200 USD. The optic specs include:
Focal length: 50mm

Aperture: fixed f/2.5

Min. Focus Distance: 15″

Frame Compatibility: APS-C and Full Frame

Diaphragm Blades: 12

Weight: 6.5oz

Optic Swap compatible
Optic Swap is Lensbaby's proprietary system allowing you to swap optics with their lenses.
The Spark body is also available on its own for under $150 USD. It's compatible with most mirrorless (including micro 4/3rds,) and some DSLR cameras.
The Sweet Spot optic is offered on its own in 35mm, 50mm, and 80mm focal lengths. They can carry a price tag of up to $200 USD individually.
Note:
The Spark + Sweet Spot combo comes with 50mm focal length. It's cheaper to buy the combo together than it is to buy them individually. Keep this in mind if you intend to get the Sweet Spot 50mm.
Composer Pro II Lens & Edge Optic
Lensbaby's other beginner lens is the Composer Pro II.
Another staple of this brand, the Composer Pro II specializes not in squeezing and tilting, but swiveling and tilting.
The Composer design is more of a ball-and-socket; it makes lining up your shots just a little easier to control than the Spark.
You can get the Composer with all three Sweet Spot optics, as well as the Edge optics.
Edge optics specialize in soft blurs and size manipulation.
Much like the Sweet Spot, Edge brings sharp focus to emphasize its blurs, which are one of the most prominent yet soothing Lensbaby has to offer.
They're also designed to make it easier to distort perspectives and enlarge or minimize objects as you see fit. Anybody who's spent time with a telephoto might get some ideas already.
Using the Edge on cityscapes or natural landscapes with protruding or colorful elements is really where the optic shines.
With the Edge's narrow depth of field, the Composer's tilt and swivel action, and your imagination, watch the world grow (or shrink) to your heart's content.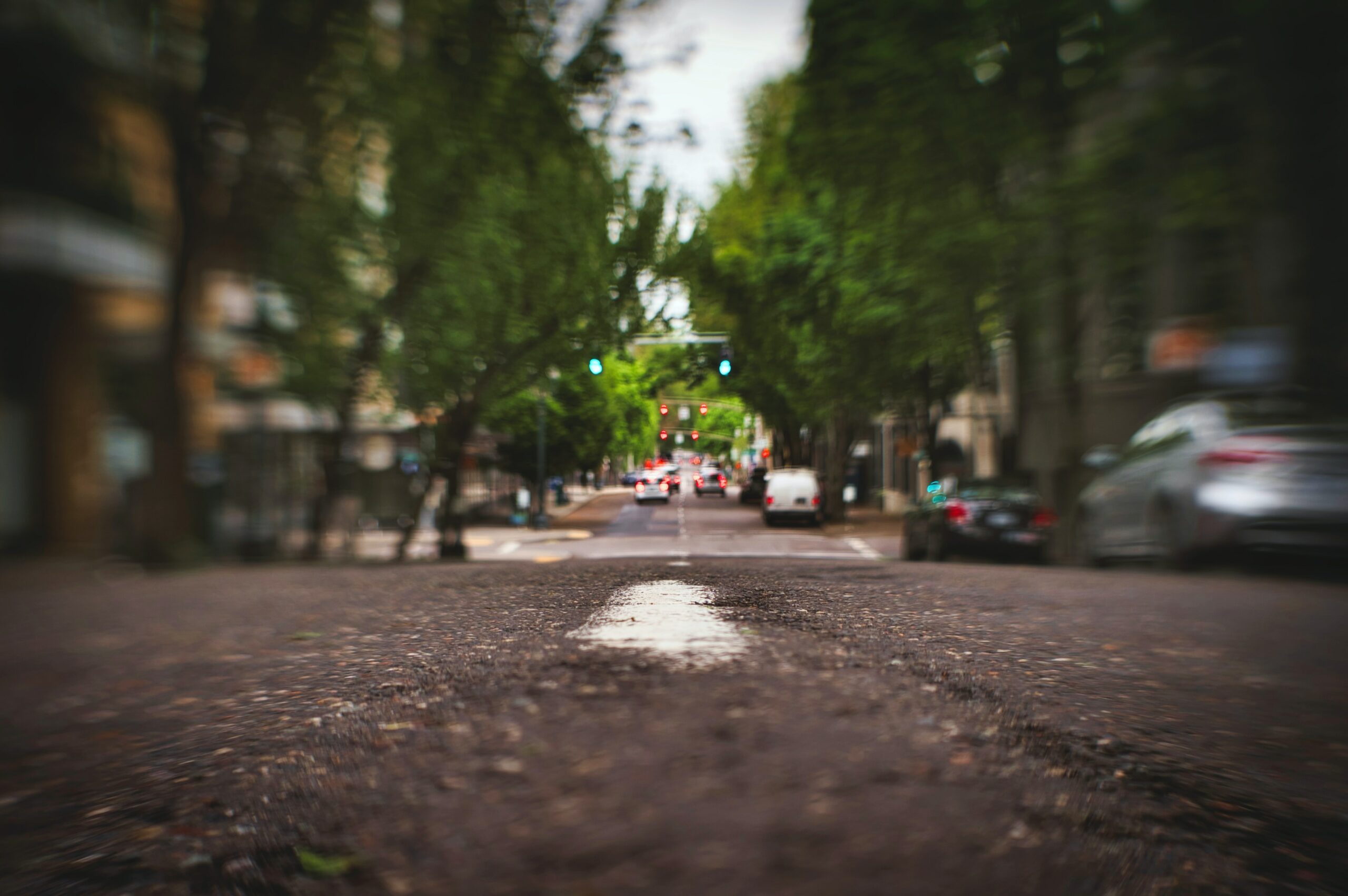 Remember the LEGO Movie?
Yeah, just like that!
The Edge comes in 35mm, 50mm, and 80mm. The 50mm specs are as follows:
Aperture: f/3.2

Min. Focus Distance: 8″

Frame Compatibility: APS-C and Full Frame

Diaphragm Blades: 9

Weight: 10oz

Optic Swap compatible
Current prices range between $220 and $300 USD, with APS-C and Full Frame compatibility.
The Composer + Edge combinations go for $400 to $450 USD, while the Composer body alone goes for under $200 USD.
A design influenced by the 1840 Joseph Petzval lens, the Twist optic (and lens) deliver soft vignettes and swirly bokeh effects.
Did you also think of a lit background with a centered subject first? Doesn't it look cool?
What a way to direct the viewer's attention to the subject than with a spiral blur behind them. As they shine in full focus, the background around them dances in clockwise motion… or is it counter-clockwise?
And with customizable vignetting at your fingertips, it truly shapes up to be a pretty special effect to use!
Imagine using it during golden hour, with the sun shining from the side, the clouds above, intersplicing the horizon's light navy blues with vibrant reds and oranges.
Even a plastic spoon in the center would make the image look dazzling!
Some other ways Twist shines would be at carnivals, under a starry night, or even for portraits. Although, maybe don't Swirl too much if you're taking headshots.
Offered as both an optic and lens, Twist specs are as follows:
Focal Length: 60mm

Aperture: f/2.5

Min. Focus Distance: 18″

Frame Compatibility: Full Frame

Diaphragm Blades: 12

Weight: 5.1oz

Optic Swap compatible
You can find the lens for under $300 USD, while the optic alone is under $200 USD.
Other optics include the Velvet, Twist, and Trio optics.
The Velvet is known for creating dreamy glows around your subject while maintaining strong focus.
Fear not, the glow is customizable, so regardless of how soft or strong you want the glow to be, you are always in control.
The Velvet comes in 28mm, 56mm, and 85mm. They are specially designed with 1:2 macro capability, perfect for close range compositions.
The 56mm and 85mm are APS-C and Full Frame compatible. The 28mm is only compatible with Mirrorless, DSLR, and Micro 4/3rds.
Barring sales and discounts, a Velvet lens will bring you down anywhere between $550 and $650 USD.
The Twist (also known as Swirl) optic is capable of twisting the bokeh around the subject.
Much like the Sweet Spot optic's ability to create zoom-like blurs, the Twist, well… twists the bokeh into a swirly effect, also centering the attention to your subject.
The Twist can be purchased as either the full lens or just the optic to be mounted on another glass (such as the Composer Pro II).
It's compatible with Full Frame sensors.
Twists go for under $300 USD, while optics go for under $200 USD.
The Trio optic, as the name suggests, contains 3 effects in one package: Sweet Spot, Velvet, and Twist.
It's perfect for anybody looking to take advantage of all three effects without needing the full customizable experience.
The catch? It's only compatible with Mirrorless cameras. But they do go for about $250 USD.
It should come as no surprise that these optics are more expensive than the beginner lenses and optics. They're intended to show off the more unique capabilities of Lensbaby.
The Swirly effect is also possible with the Burnside 35mm.
Although it's not Optic Swap compatible, it still packs a punch with adjustable vignetting, f/2.8 aperture, and 6″ min. focusing distance.
The smaller aperture and focal length, plus the fact that it comes in its own lens, bumps its price up to about $500 USD. It's a hefty price for a glass that packs a punch; but it's a commitment you'll be happy you made.
After all, there's a reason why they deem it their "most versatile lens"!
---
Lensbaby Photography: Final Thoughts
---
Lensbaby offers a variety of glass and optics that can help spark your next idea, or push your photography to the next level.
Sure, it's a little niche and there's a learning curve to mastering a new form of photography, but the journey will be filled with many surprising moments.
Now, I'd like to hear from YOU:
Which one do you think is the best for you?

Do you want to create swirly, pseudo-trippy effects with the Twist lens?

Or do you fancy warping perspectives just a tad with the Edge optic?
Regardless, use this list while you shop for your next product from this brand. You'll find these descriptions handy in picking out your new favorite lens.
If you're interested in ways to create special effects, check out this article on tilt-shift photography, this article on fisheye lenses, or this article on freelensing, another type of creative effects photography doable with almost any type of lens.